YaMe Asian Noodles Coming to ParkTowne Village
It takes the spot long occupied by Duckworth's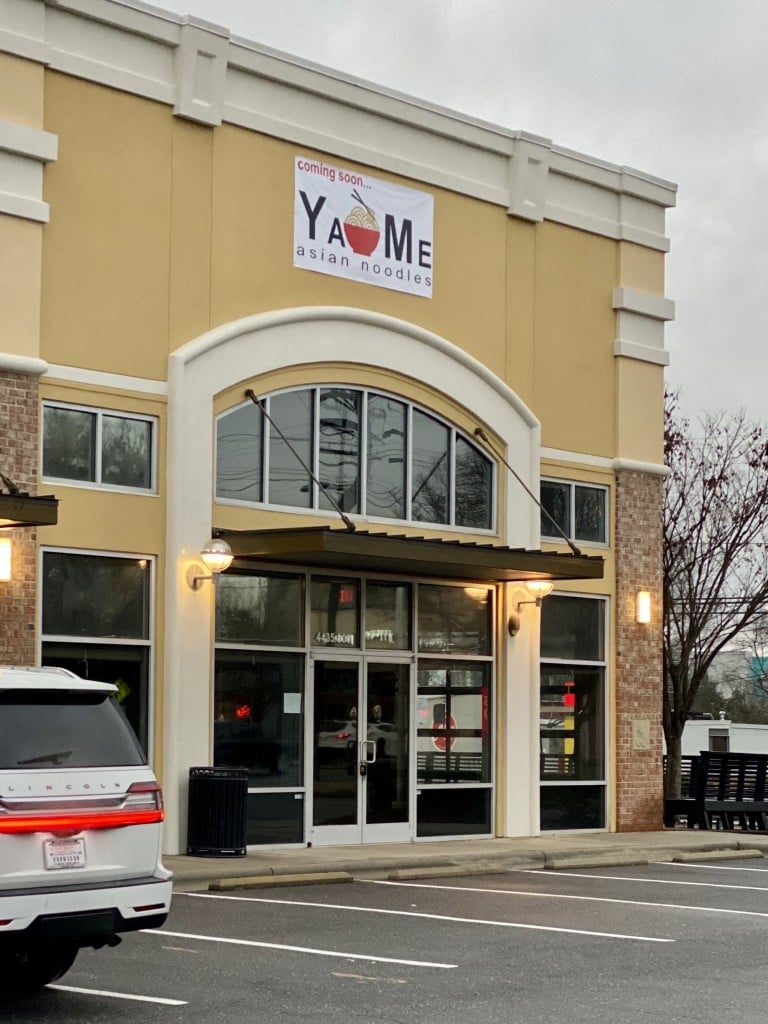 YaMe Asian Noodles will open in the former Duckworth's Kitchen & Taphouse in ParkTowne Village this spring. We caught up with operations manager Karina Li to get the scoop on what to expect from the fast-casual concept:
"We'll have an array of authentic Asian noodles—ramen, pho, pad thai," she says. "You can find good noodles in Charlotte, but we want to add even more culture and offer more noodles from other countries." While their chefs are still developing the menu, Li says they plan to offer other Pan-Asian dishes like fried rice, sesame chicken, and stir-fry veggies. They'll have Boba tea bar, too. "That's huge in the Asian culture," she says.
Li's not ready to name their culinary team just yet, but says each chef is from a different part of Asia and understands how things should taste in Asian culture. Expect a rotation of specials as well as vegan and gluten-free options. Most dishes will be between $10 and $15. The seating capacity will be 97.
"We're still pretty deep in construction mode, putting in lighting and cool artwork. We're planning to have patio seating and a fireplace out there by the summer," she says. "We want this to be a really family-friendly environment, where you can grab a bite, have a drink, or bring the kids."
YaMe Asian Noodles is targeting a soft opening in April. They're located at 4435 Park Road, Suite 300.