You have the ring! Now what?
Engagement season is upon us. Here's what to do after you say, "Yes!"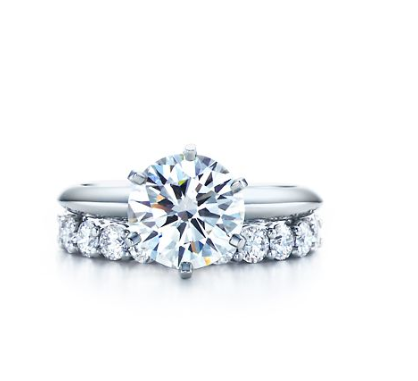 Scroll through your FaceBook or Instagram feed – it's no secret that engagement season is in full force. The holidays are the most popular time for guys to pop the question, making the season of sparkly lights, cozy fires and warm cocoa that much more enjoyable.
If you're currently staring at a new piece of jewelry on your left hand, look up for just a few minutes before thoughts of booking venues and choosing taffeta over satin overwhelm you.
Here's what you need to do first:
Tell your family and friends. Make sure your "VIPs" know before announcing the news on social media.

Get your ring sized and insured. You shouldn't have much wiggle room, but your ring also shouldn't feel uncomfortable. Get help from a professional.

Get a manicure. You'll be showing that diamond off a lot. Make sure your overgrown cuticles don't distract.

Daydream! Start flipping through magazines and reading blogs. Get ideas about what you like and what you don't like. Have fun!

Set a budget. Are your parents paying for the wedding? Are his chipping in? Discuss your expectations with your fiancé.

Think about a timeline. Decide a general timeframe (or season) of when you want to tie the knot.

Pick a venue. This will largely determine your date. Popular venues book up years in advance, so be flexible.

Most importantly, have fun! The moment you start to stress, focus your time and thoughts on something else. Come back to wedding planning with renewed energy. You're only engaged for so long… soak it up!