You'll Want to Try These Clever Uses for Cabinet Hardware
Who knew cabinet hardware could be so versatile?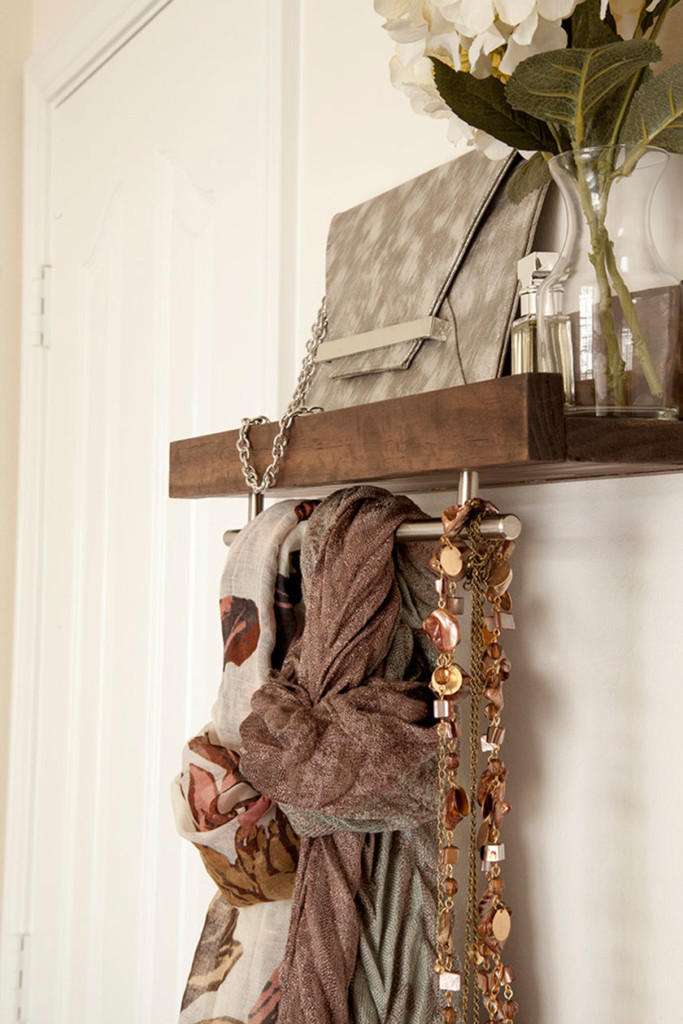 The beauty of do-it-yourself projects is the fact that you can repurpose just about anything and make it a whole new vision of usefulness, regardless of its intended purpose.
Now it's time to look at cabinet hardware in a whole new way.
Thanks to the experts from Liberty Hardware (you can find their products at Home Depot in South End), we were introduced to the unique organization techniques below for using just two cabinet hardware pieces in unexpected places.
Appliance pull for kitchen towels
Instead of taking up precious counter space with a spice rack, consider mounting one on the wall. You can then mount an appliance pull like the image shows, creating even more usefulness for this kitchen helper. You can hold kitchen towels on the bar, or even use it to hang kitchen utensils.
Appliance pull to organize accessories
Using the same idea of adding the stainless steel pull to a wooden shelf, you can utilize the bar to hang scarves and long necklaces. Most closets and jewelry holders don't account for these accessories, thus making this simple DIY trick a valuable one!
Coat hooks for your craft case or keys
You don't have to buy a specific keyholder to nail next to the front door. In fact, you can add coat hooks to all kinds of storage components for extra hanging convenience. The idea to use them on a craft case is especially attractive for unraveling spools and tangle-prone ribbons.