10. Concord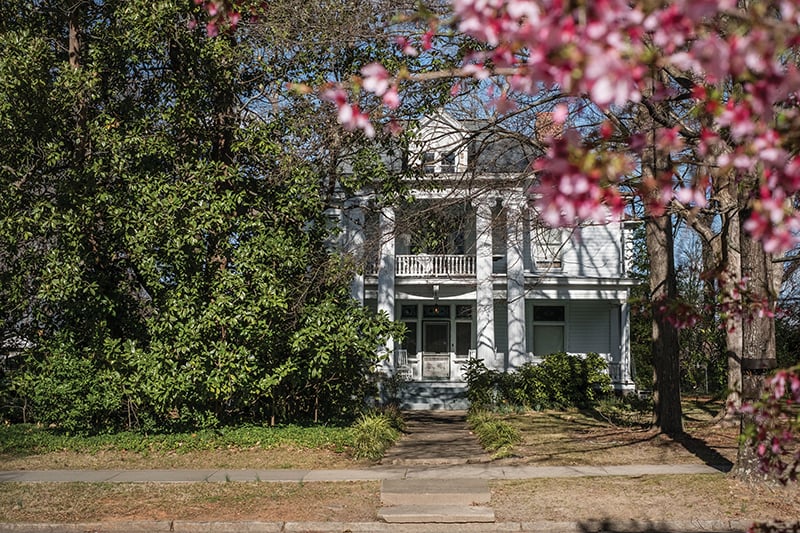 IT'S IMPOSSIBLE to avoid a traffic jam along the stretch of Bruton Smith Boulevard between Concord Mills and Charlotte Motor Speedway. Here, the view is cluttered with a tangle of strip malls, fast food restaurants, and gas stations. Travel eight miles from this stretch, though, and suburban sprawl is forgotten. Union Street anchors downtown, where there are enough notable landmarks for a self-guided walking tour. Just a few blocks away, homes in the historic district are often compared to (much more expensive) homes in Charlotte neighborhoods Elizabeth and Plaza Midwood. —J.H.
Good to Know
Downtown Concord has an ambassador program to help locals and visitors find their way while promoting the amenities in the historic district.
Good to Eat
Jim 'N Nick's Bar-B-Q is worth the drive to Concord—and worth the wait when you get there. Everything from the piecrust to the croutons is homemade. 7791 Gateway Ln. NW, 704-453-2791
Good to Go
In 2014, Sea Life Aquarium opened in Concord Mills. The $10 million project includes 5,000 sea creatures—from sea turtles to sea horses to octopi—swimming in 150,000 gallons of water. In a mall. 8111 Concord Mills Blvd., 866-229-1573
Click here to head back to our main map.
Click >> to read about Matthews, our No. 11 suburb