10 Drool-Inducing Food Photos from Stoke
See what's on Chef Chris Coleman's new menu inside Marriott City Center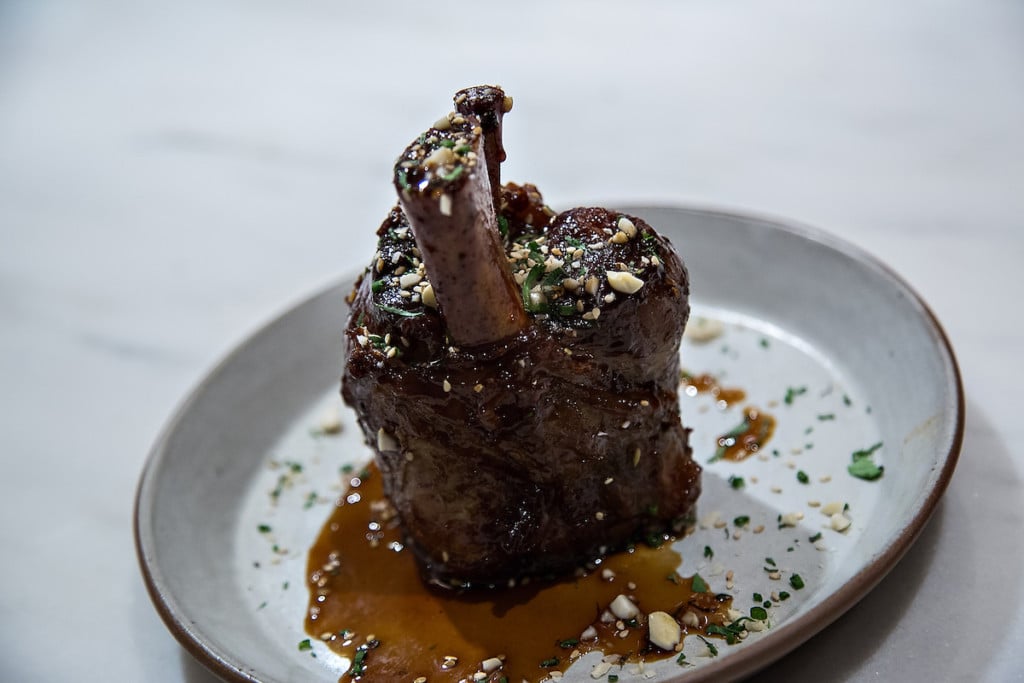 House pretzel brioche bread with whipped butter
What you get when you order "all the hams," including: Johnston County Curemaster's Reserve; Johnston County Curemaster's Reserve Mangalista; Benton's 18-month; and Goodnight Bros.' Carolina cured ham, served with a selection of cheeses from Orrman's Cheese Shop.
Lamb merguez with white beans and bacon and apricot mostarda

Salt-roasted oysters, with brown butter, hot sauce, and celery remoulade

Blistered tomatoes, Uno Alla Volta straciatella, balsamic, and crispy bread
Slow-roasted lamb shoulder with a meyer lemon olive gremolata
Sticky pork shank with a chili-sorghum glaze, peanuts, and benne

Wood-fired tomahawk ribeye with potato straws and chimichurri, served by Chef Chris Coleman
Dessert finished table-side: "Coffee and cream," a devil's food cake top with a nitro and Bailey's soaker, coffee-infused whipped cream, and cocoa nibs
As if that weren't enough, here's a one-pound doughnut to finish it all off.
Stoke is now open. Learn more or make reservations here.