10 Things We're Looking for in a New Charlotte Mayor
Four months after reaching his "life goal," Patrick Cannon has resigned as mayor. Here's a look at what we've learned, and what we'll look for, as we move forward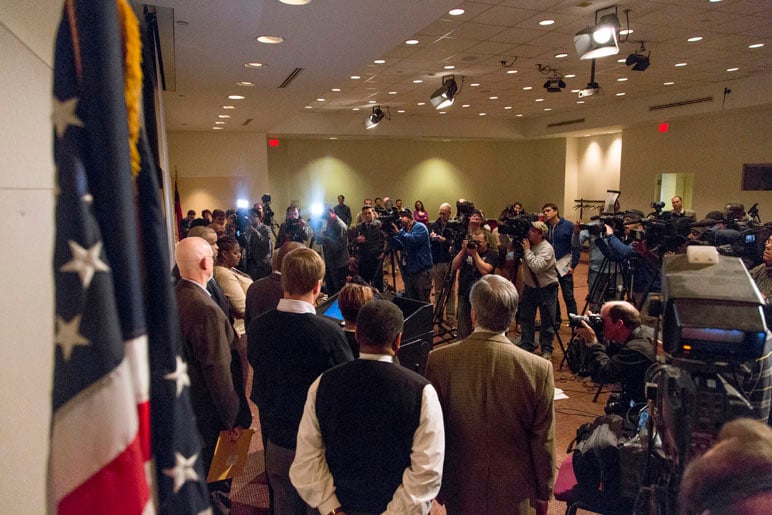 Wanted: Mayor
Responsibilities: Lead the country's 17th largest city back to respectability.
Some things you should know:
1. We're probably done with people named "Pat."
2. We certainly won't ever trust a politician who jokes about an "orange suit."
3. If Harvey Gantt, the most revered former mayor in Charlotte's recent history, doesn't endorse you, we'll probably take his advice next time. (Gantt didn't endorse Cannon in the Democratic primary; instead, he endorsed Cannon's opponent, a man nicknamed "Smuggie.")
4. If Anthony Foxx doesn't endorse you … well, see No. 3.
5. Have you ever parked in an E-Z Parking lot? Did you pay when you did, or is that "not how you flow"?
6. We'd like to keep a safe distance from federal agents. Former Mayor Pat McCrory's administration is facing 20 federal subpoenas; Cannon was arrested by the FBI.
7. Feminine hygiene products: Not a good side business.
8. It takes 90 days for many new employees to have their health insurance kick in at a new job. It should take more than 114 to get arrested.
9. If you ever accept a bribe, do have the good taste not to bring it up to your ear and riffle the bills.
10. If you must accept a briefcase with $20,000, try not to do it while standing in the mayor's office.
—Virginia Brown, Greg Lacour, and Lisa Rab