100 Words Film Festival & This Weekend in Charlotte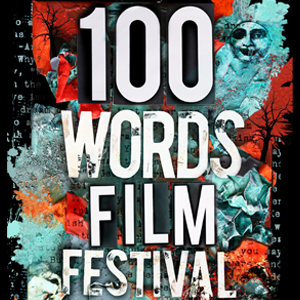 This weekend, the 100 Words Film Festival debuts. Check out this excerpt from my piece about it, in the November issue of Charlotte magazine:
Scott Galloway's kids were watching YouTube videos when he noticed they were doing something strange. Twenty seconds into a clip, they would move the cursor at the bottom of the screen to see how much time was left.
Galloway, founder of Susie Films in South End, figured his children weren't the only viewers with short attention spans. He created a concept, "100 Words On," that could be applied to everything from ads to motivational videos. In each clip, the narrator—Guy Fieri talking about food, or a young girl talking about seeing a play at the Blumenthal Performing Arts Center— speaks for only 100 words. A pop-up counter in one corner of the screen tells the viewer exactly how many words are left. In focus groups, Galloway noticed that viewers responded well to this approach. "People stuck around to see how it would end," he says. "They were compelled to see it through."
That idea spawned another: Challenge local filmmakers to create their own 100-word masterpieces.
The inaugural 100 Words Film Festival, on November 22 at McGlohon Theater, will include dramatic films and documentaries by professionals and students. For young artists working in advertising, journalism, and feature films, the contest is an opportunity to flex their creative muscles, Galloway says. "I would have loved something like this when I was just starting out."
Read more here, and check out the rest of the weekend's picks below:
FRIDAY
CHARLOTTE SYMPHONY POPS: CIRQUE MUSICA
This isn't your typical night out to see the symphony. Aerialists, dancers, and flashy costumes add a circus-like flair to the Albert-George Schram-conducted performance.
CHARLOTTE INTERNATIONAL AUTO SHOW
More than 400 automobiles are displayed in this annual show. A family day encourages children to come enjoy the sights with car-enthusiast parents. The show's preview night costs $50.
FRIENDS & FAMILY MARKET
Thirty-five artists, including Amy Bagwell, Betsy Birkner, Shaun Cassidy, Sharon Dowell, Amy Herman, Don Peeler, Barbara Schreiber, Tom Thoune, Jason Watson, sell their work in CPCC Ross Gallery II. Money made through the market goes toward education programming.
ANBERLIN: THE FINAL TOUR
This year, the alt-rockers in Anberlin announced that 2014 will mark the end of the band. Earlier this year, they released their last studio effort, Lowborn. They come to Charlotte during their last tour, as well, hitting the Fillmore stage.
SATURDAY
THE EMPEROR'S NEW CLOTHES
Another organization is taking a stab at The Emperor's New Clothes this fall. This version of the story was written by scribe Max Bush.
SOUTHERN CULTURE ON THE SKIDS
The Chapel Hill natives come to the Queen City to offer some experimental rock. The band's released over a dozen albums, and they were recently parodied on Weird Al's newest record, in a track titled "Lame Claim to Fame."
SUNDAY
MANNHEIM STEAMROLLER CHRISTMAS
Mannheim Steamroller combines the classical and rock genres, and the band's biggest sales come from its Christmas records. The group comes back to Charlotte due to high demand from its past appearances.
MUSIC AND MUSEUM: TRIBUTE TO THE FIREBIRD
The exhibit Firebird: Celebrating Five Years in Charlotte marks the birthday of the city icon that's perched in front of the museum. The Bechtler Ensemble performs "Tribute to the Firebird" on-site as part of the Music and Museum series, which ties into current exhibits.
DINOSAURS IN MOTION
Dinosaurs in Motion has 14 metal sculptures that show just how these Mesozoic beasts moved. Some of the pieces actually reflect the real-life sizes. Other modules display tidbits about the lives of the dinosaurs and other prehistoric animals.