11. Matthews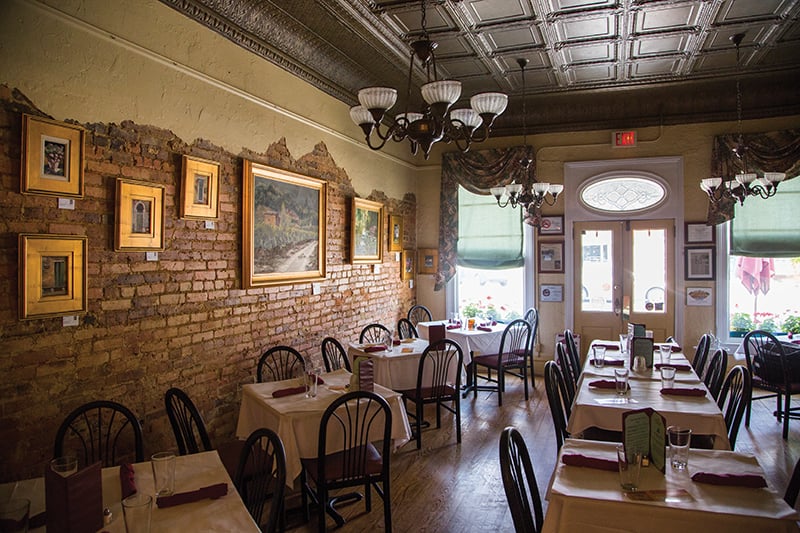 WHEN SAMMY KOENIGSBURG had the idea to gather farmers in the town of Matthews for a market in 1991, long before the local food movement began, he found six or seven small growers and a few bakers to sign on. Each Saturday, from late May through October, about 50 shoppers would wander through their tents. Here, in this town of more than 30,000 people southeast of Charlotte, our local movement started.
Today, off of downtown's Trade Street, with its brick facades and American flags, more than 1,500 shoppers look over produce in the Matthews' Community Farmers Market each Saturday year-round. Fundraising drives have raised enough money for the market to expand in 2017, adding tailgate vendors in an adjacent lot. Pauline Wood, who has been the market's sole employee for more than 20 years, hopes to hit 50 vendors, their tents and trailers set up in a town brought to life by trade centuries ago. —Kristen Wile
Good to Know
Stumptown Park, which hosts Matthews' Food Truck Fridays, comes from an original nickname for Matthews. It was once called Stumptown because of the rate at which land was cleared for farming. 120 S. Trade St.
Good to Eat
Santé, in the heart of Matthews, uses a French technique and local ingredients for a dining experience that rivals anything in the city. 165 N. Trade St., 704-845-1899
Good to Go
The Mecklenburg County Sportsplex, which has nine fields, two miles of walking trails, playgrounds, and a stadium that seats 2,500, will be the new home to Charlotte's United Soccer League team, the Independence, in 2017. 1505 Tank Town Rd., 704-523-2862
Click here to head back to our main map.
Click >> to read about Rock Hill, our No. 12 suburb