11 St. Patrick's Day Events Across Charlotte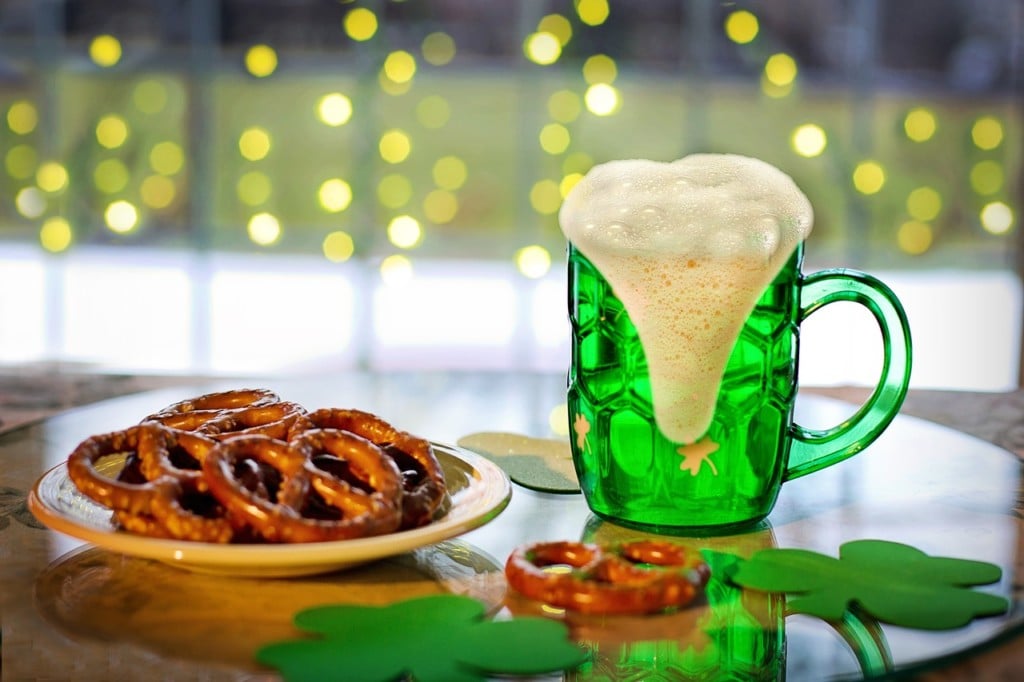 IT'S TIME FOR SWARMS of green to take over Charlotte again, between March 15-17. Below, find 11 events across the region marking St. Patrick's Day:
---
Friday
St. Practice Day
Uptown, 9 p.m., Free
Prepare for the "world's largest pub crawl" Saturday with another night of drinking! The 11th-annual pre-party is at Whisky River, 210 E. Trade St., tonight. RSVP for free entry before 11 p.m. More info.
St. Patrick's Day Party
Uptown, 7 p.m., Free
Howl at the Moon, 210 E. Trade St., is also throwing a pre-pub crawl party today featuring $4 green Bud Lights, $6 Jameson Irish Car Bombs and $5 Jameson shots. More info.
---
Saturday
Two Days of Green
Elizabeth, 12 p.m., Free
Caswell Station, which used to be Kennedy's, is reverting to its former Irish roots this weekend for a two-day St. Patrick's Day festival. The festival starts today at 9 a.m. (Yes, you read that correctly: a.m.) with "kegs and eggs," live music, a cornhole tournament a Ping Pong tournament and more. There's no admission fee, but the cornhole tournament costs $20 for a team of two to enter. Caswell Station is at 366 N. Caswell Road. More info.
Rich & Bennett's 19th Annual St. Patrick's Day Pub Crawl
Uptown, 12 p.m., $25
You know it, and you either hate it or love it. For nearly 20 years, this bar crawl has taken over Uptown in a sea of green. Really, if you're not in Uptown for this bar crawl, stay away. You won't be able to do anything else (aside from step in beer or something worse). If you're not one of the tens of thousands of people who haven't bought their tickets yet to the crawl that includes 38 bars and restaurants, you can still purchase one for $25 in advance or $30 the day of. May the odds be ever in your favor. More info.
St. Patrick's Day Pawty
NoDa, 1 p.m., $5
Dog Bar's annual "pawty" is today, and a $5 donation gets you (and your dog) in plus a free beer. Dog Bar is at 3307 N. Davidson St. More info.
Celtic Festival
Huntersville, 10 a.m., $10
The seventh-annual festival celebrating Celtic culture is today and Sunday at the Latta Plantation, 5225 Sample Road. The festival includes live music, dancing, food trucks, vendors and more. More info.
Green River Revival
Whitewater Center, 10 a.m., Free
The 10th-annual festival celebration returns today with the Color Me Green 5K run, where runners are pelted with green dye. The day continues with yoga, live music and, of course, the river being dyed green at 1 p.m. The festivities happen at 5000 Whitewater Center Parkway. More info.
Shamrockin' South End
South End, 1 p.m., Free
This event is between the Pub Crawl and the Craft Crawl in terms of rowdiness. Fourteen bars and restaurants (All American Pub, Slate, Hot Taco, Oak Room, Rosemont, Hoppin', Mac's Speed Shop, The Brass Tap, Tavern on the Tracks, The Union, Big Ben, Bulldog Beer and Wine, Gin Mill and Brickyard) participate in this crawl. More info.
Shamrock Jam
LoSo, 12 p.m., $12
Kiss 95.1 FM and K104.7 FM host this party at Queen Park Social, 4125 Yancey Road, today until 7 p.m. The celebration features DJs and live music in addition to all the regular fun and games here. More info.
Lucky Charms Eating Contest
Uptown, 2:30 p.m., $13
File this under: Bizarre events and/or events you'll regret before the pub crawl. Compete against other cereal enthusiasts to see who can down a bowl of Lucky Charms the fastest. The competition is at Carolina Ale House, 201 S. College St. More info.
---
Sunday
St. Patrick's Day Bar Crawl
Uptown, 5 p.m., $19
If Saturday wasn't enough for you, you're in luck! After the "world's largest pub crawl," this bar crawl dares show its face (and liver) to Charlotte. The crawl begins at Lucky's Bar and Arcade, 300 N. College St., and then moves to Blackfinn from 7:30 p.m. until 9 p.m., Whisky River until 10:30 p.m., Rooftop 210 until midnight and then Suite until a.m. More info.