15 Charlotte Restaurants Named on Wine Spectator Best List
Blue, Del Frisco's, Fig Tree among top honors in the city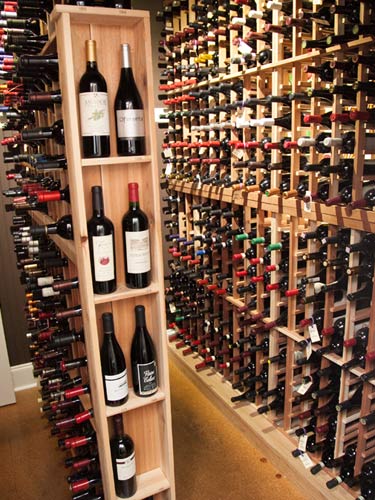 Wine Spectator magazine has released its 2015 Restaurant Awards, a yearly issue that names the best restaurants in each state for wine lovers. Among the North Carolina restaurants noted for their quality wine lists are 15 in Charlotte. There are three levels of awards; the highest is the Grand Award, the second tier earns the Best of Award of Excellence, and basic recognition is the Award of Excellence.
The restaurants that won Best of Award of Excellence honors are below:
Blue Restaurant & Bar, 214 N. Tryon St., 704-927-2583
Del Frisco's, 4725 Piedmont Row Dr., 704-552-5502
The Fig Tree Restaurant, 1601 E. Seventh St., 704-332-3322
Ruth's Chris uptown, 222 S. Tryon St., 704-338-9444
The following are winners of the Award of Excellence:
Aria Tuscan Grill, 100 N. Tryon St., 704-376-8880
BLT Steak, 110 N. College St., 704-972-4380
The Capital Grille, 201 N. Tryon St., 704-348-1400
Chima Brazilian Steakhouse, 704-601-4141
Fleming's Prime Steakhouse, 210 E. Trade St., 704-333-4266
Gallery Restaurant, 10000 Ballantyne Commons Pkwy., 704-248-4100
Mama Ricotta's, 601 S. Kings St., 704-343-0148
McNinch House, 511 N. Church St., 704-332-6159
Ruth's Chris Steak House SouthPark, 6000 SouthPark Rd., 704-556-1115
The Wooden Vine, 231 N. Tryon St., 704-376-8463.
The Wooden Vine is a newcomer to the list, while the uptown Ruth's Chris stepped up its award level this year. Mama Ricotta's was noted for having an inexpensive wine list.
For wine lovers, the Wine Spectator list has become a guide for the best restaurants to expand your palate. This year, The Fig Tree Restaurant is on the list for its tenth consecutive year. The food menu at the Fig Tree is created with wine in mind, pairing well with the long wine list the restaurant offers.
"We want everything to be wine-friendly," Sara Zanitsch, co-owner of Fig Tree with husband and chef Greg Zanitsch, says of the restaurant.