2010 Page Turners
Revue wants to know what the best books you read in 2010 were, and why.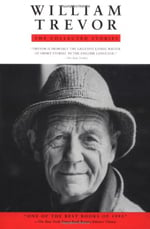 Yesterday, the New York Times published their "Top 10 Books of 2010." They picked five fiction and five non-fiction books to highlight, which, this year, included Jonathan Franzen's Freedom, William Trevor's Selected Stories, Stacy Schiff's Cleopatra: A Life, and Siddhartha Mukherjee's The Emperor of All Maladies: A Biography of Cancer.
The Times does have a bit of a reputation for selecting great reads, but Revue wants Charlotte's opinion. What were the highlights of your reading list in 2010, and why? Whether you lined up at Joseph-Beth (R.I.P) for Franzen's new book, or finally fulfilled that age-old promise to yourself to read War & Peace, tell us how it went. Comment below, and (if we have enough suggestions), we'll include it in a list of Charlotte's favorite books next week on Revue!
Let 'er rip, Charlotte bookworms!