2011 Top Dentists
Whether you're new to the city, contemplating changing your provider, or simply curious, consider this your go-to guide to the top dentist in Charlotte.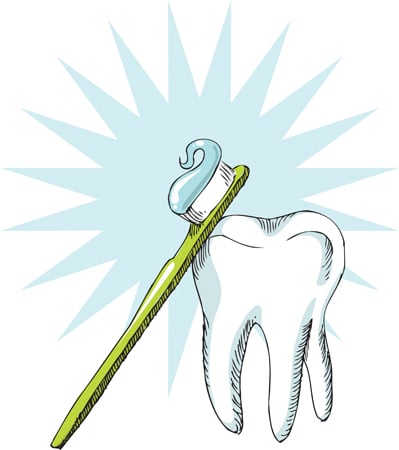 Our annual list, compiled by peer review, identifies the top dentists in town. Plus: With a study for pretty much everything these days, it's hard to know what to believe when it comes to dental health. So, we enlisted five experts from the list to help dissect some of the latest research in their fields. Listen up: You might be surprised at what they have to say.
Discover the best of the best in the Charlotte area. Click here to view our 2011 Top Dentists List.
SELECTION PROCESS
"If you had a patient in need of a dentist, which dentist would you refer them to?"
This is the question we've asked thousands of dentists to help us determine who the topDentists should be. Dentists and specialists are asked to take into consideration years of experience, continuing education, manner with patients, use of new techniques and technologies and of course physical results.
The nomination pool of dentists consists of dentists listed online with the American Dental Association, as well as dentists listed online with their local dental societies, thus allowing virtually every dentist the opportunity to participate. Dentists are also given the opportunity to nominate other dentists who we have missed that they feel should be included in our list. Respondents are asked to put aside any personal bias or political motivations and to use only their knowledge of their peer's work when evaluating the other nominees.
Voters are asked to individually evaluate the practitioners on their ballot whose work they are familiar with. Once the balloting is completed, the scores are compiled and then averaged. The numerical average required for inclusion varies depending on the average for all the nominees within the specialty and the geographic area. Borderline cases are given careful consideration by the editors. Voting characteristics and comments are taken into consideration while making decisions. Past awards a dentist has received, status in various dental academies (Academy of General Dentistry, American Academy of Periodontology, etc.) can play a factor in our decision.
Once the decisions have been finalized, the included dentists are checked against state dental boards for disciplinary actions to make sure they have an active license and are in good standing with the board. Then letters of congratulations are sent to all the listed dentists.
Of course there are many fine dentists who are not included in this representative list. It is intended as a sampling of the great body of talent in the field of dentistry in the United States. A dentist's inclusion on our list is based on the subjective judgments of his or her fellow dentists. While it is true that the lists may at times disproportionately reward visibility or popularity, we remain confident that our polling methodology largely corrects for any biases and that these lists continue to represent the most reliable, accurate, and useful list of dentists available anywhere.
DISCLAIMER
This list is excerpted from the 2011 topDentists™ list, a database which includes listings for more than 200 dentists and specialists in the Charlotte metropolitan area. The Charlotte area list was based on thousands of detailed evaluations of dentists and professionals by their peers. The complete database is available at www.usatopdentists.com. For more information call 706-364-0853; write PO Box 970, Augusta, GA 30903; email info@usatopdentists.com or visit www.usatopdentists.com.
topDentists has used its best efforts in assembling material for this list but does not warrant that the information contained herein is complete or accurate, and does not assume, and hereby disclaims, any liability to any person for any loss or damage caused by errors or omissions herein whether such errors or omissions result from negligence, accident, or any other cause. Copyright 2008-2011 by topDentists, LLC, Augusta, GA. All rights reserved. This list, or parts thereof, must not be reproduced in any form without permission. No commercial use of the information in this list may be made without permission of topDentists. No fees may be charged, directly or indirectly, for the use of the information in this list without permission.

Whitening 101
Everybody loves pearly whites, but is it possible to overdo it, or do it incorrectly? Yes and yes.
"Keep an eye out for teeth that are very translucent in nature or that develop a bluish tint," says Sheila Gordon-Holt, D.D.S., of Holt Family Dentistry, adding that the main concern is experiencing a prolonged sensitivity to hot or cold sensations. "For patients with a history of sensitivity, we recommend using a prescription fluoridated toothpaste prior to bleaching. It actually works its way into the center of your tooth and has a numbing action on the nerve, which may reduce discomfort." Store-bought toothpastes with potassium nitrate, like Sensodyne, and soft-bristle toothbrushes may help, too.
Another issue? Irritated gums, thanks to ill-fitting trays and any excessive peroxide-containing bleaching material trickling out of them. The American Dental Association says that both tooth sensitivity and soft-tissue irritation are usually temporary and will stop after treatment. But a good idea, Gordon-Holt suggests, is waiting six months in between touch-ups.
If you want a brighter smile, go about it the right way: Schedule a full consultation with a dental professional, especially if you have sensitivity, restorations, or extremely dark teeth. And don't forget an oral exam, either—any signs of gum disease or cavities need to be taken care of before bleaching.
The Degrees of Gum Disease
When it comes to oral care, gums have forever taken a back seat to teeth. So much so that the American Academy of Periodontology estimates that approximately three out of four Americans suffer from some form of gum disease. If left untreated, the chronic gum infection called periodontitis could ultimately lead to tooth loss—or worse: With recent links to health issues like diabetes, stroke, and heart disease, as well as complications during pregnancy, you may think twice about your flossing habits.
If you're pregnant, studies have shown that severe gum disease can contribute to or increase the risk of having a pre-term, low-birth-weight infant. Those with diabetes should be cautious, too: "Untreated periodontitis will negatively affect diabetes, making it harder to control," says Kenneth Corsig, D.M.D., M.H.S., a periodontist at CharlottePerio. "And untreated diabetes will increase the severity of periodontitis. They need to be treated together."
Finally, ongoing studies about a perio-cardio connection suggest that people with gum disease are almost twice as likely to suffer from coronary artery disease. "I don't tell patients, 'If you don't treat your gum disease you're going to die of a heart attack.' " says Corsig. "But it does appear that there is a relationship." Though evidence isn't entirely conclusive just yet, pathogens or bacteria from the mouth have been identified in the plaque of coronary arteries, suggesting a correlation.
The good news? Corsig says that periodontal disease can be largely preventable with good oral hygiene (brushing, flossing, and rinsing with American Dental Association–approved mouthwash, like Listerine), a smart diet, and regular dental visits.
Kids: Go Easy on the Bottled Water
Drinking water is a healthy choice, but too much of the bottled kind could be harmful—especially for children with developing teeth. Most bottled water doesn't have fluoride, which aids in decay prevention. In fact, cities put specific amounts of fluoride in the drinking water for this very reason.
"Fluoride is the best means of preventing cavities. And one of the biggest sources is our city water supply," says orthodontist and pediatric dentist Suzanne Bird, D.D.S., P.A. (Note: Tap water that's filtered from refrigerators shouldn't flush out the fluoride. But to be sure, check your specific filter.)
Bird also suggests getting your water tested if it comes from a well (which also doesn't have fluoride usually). "Every once in a while we have a child in with a ton of cavities. I immediately ask them if they have well water," she says.
Of course, kids are naturally prone to cavities—Bird says that the basic hygiene and eating habits of kids exposes them to all sorts of causes. "They snack throughout the day and their teeth are being constantly bathed with food and beverages. Plus, their hand coordination and dexterity [for brushing and flossing] isn't good until they are at least nine years old," she says. She urges parents to help kids with their brushing routine until then, and adds that the American Academy of Pediatric Dentistry suggests checkups twice a year, starting at one year old.
Finally, if kids need bottled water as their primary source, look for the fluoridated version—many brands, like Dannon and Poland Spring, do stock a mineral-added line. Children can also use a fluoride toothpaste or rinse (like ACT) or—if they're old enough—a prescribed supplement, like a drop or tablet.
Do Wisdom Teeth Really Need to Be Pulled?
Getting wisdom teeth pulled may be a rite of passage in America—but is it a necessity? "Current studies would seem to suggest removal of asymptomatic teeth when you can predict adverse outcomes based on the patient's individual anatomy," says oral surgeon Dale Misiek, D.M.D., noting jaw size, size of the erupted teeth, and position of the impacted tooth (i.e. angled, horizontal, vertical).
The majority of wisdom teeth are removed for hygiene reasons. "If a tooth cannot fully erupt, it will be difficult—if not impossible—to clean, resulting in decay and gum disease, which would not only affect the wisdom teeth but also the adjacent second molars," says Misiek, adding that infections can be life threatening. Ideally, wisdom teeth get pulled before the roots fully develop—in other words, anywhere from ten to twenty years old. "As a general rule: the younger the patient, the less complicated the recovery," says Misiek. At University Oral and Maxillofacial Surgery, he sees plenty of high school- and college-age patients—many of whom have just completed orthodontic treatment and are concerned the wisdom teeth may crowd their newly straightened teeth.
"Unerupted teeth that have no chance of coming in and have no connection to the oral cavity are occasionally left in, most often in adult patients," says Misiek. Even so, these patients are advised to get X-rays every few years to monitor the teeth and make sure tumors or cysts aren't developing. "Just because a wisdom tooth is asymptomatic does not mean it will stay that way."

Soda: Still a Threat
Soda gets a bad rap, but for good reason. In addition to the empty calories and risk of cavities, soda's sugar and acidity are terrible for your teeth's enamel, says the Academy of General Dentistry, and carbonated beverages should really be enjoyed on a limited basis. "The dangers of drinking diet and regular soda are an increased risk of tooth decay and erosion of the enamel—both of which are irreversible," says Kristi Glidewell, D.D.S., P.A., of Kalons & Glidewell.
But how much is too much? "It's different for everyone," says Glidewell, adding that anything high in sugar should be consumed in moderation. "Many of the sports drinks, energy drinks, and sweet teas may have as much—if not more—sugar than sodas." (Note: A typical 12-ounce can of regular soda contains as much as 10 teaspoons of sugar.)
If you absolutely cannot quit your soda fix, drink it quickly and through a straw—then brush your teeth afterward. "Leaving a soda sitting on your desk and sipping on it for several hours is one of the worst things you could do, as the [sugars and acid] will constantly be sitting on the teeth," says Glidewell.