2013: Desserts
Th final installment of my fond memories of meals past from 2013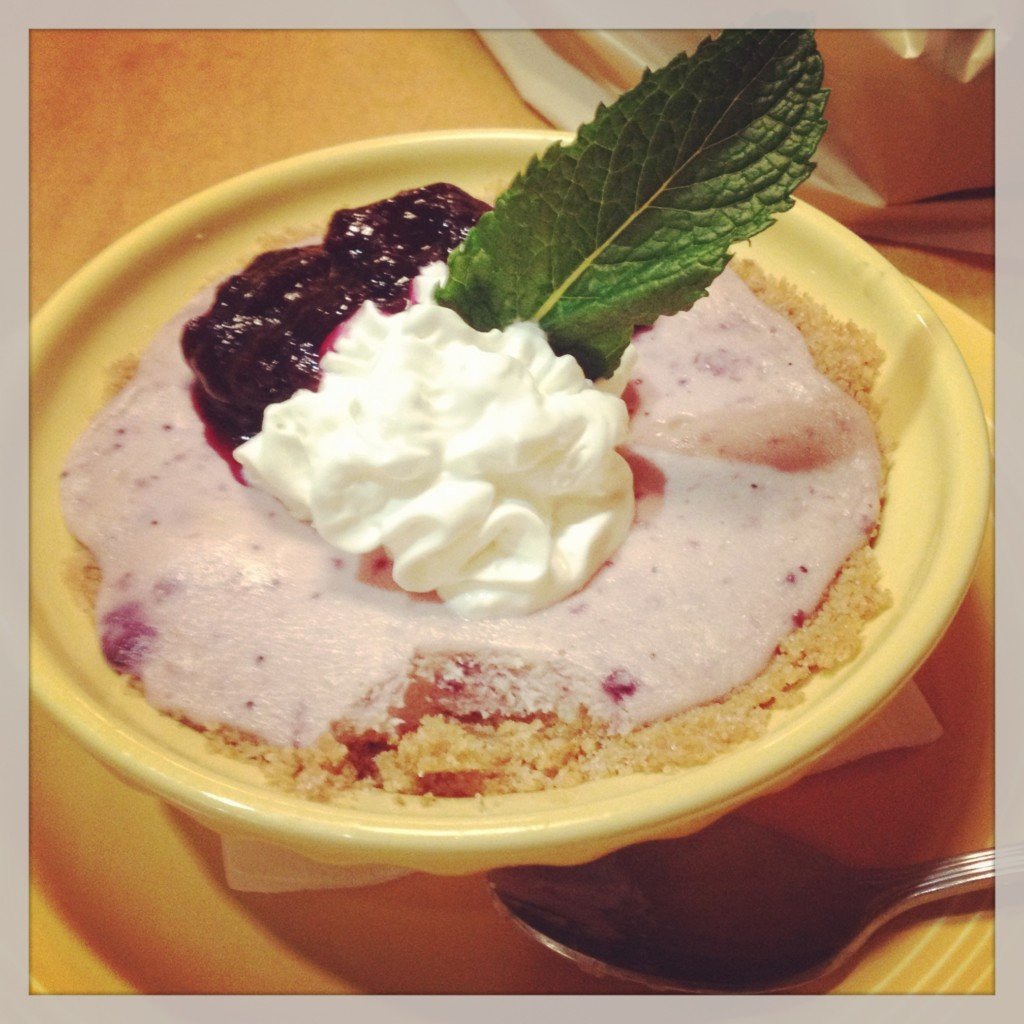 And so we've reached the end of the meal and the end of another glorious year in culinary feats and feasts. It's really not a secret that dessert is my favorite part of any meal, and I make it a goal to always save room for the sweet endings. While I really have not met a dessert I didn't like, here are a few of the shining stars I've encountered here in Charlotte in 2013:
WHERE: Tupelo Honey
WHAT: Blueberry Thrill Hill Cream Cheese Pie
INFO: Think of a no-bake cheesecake. Now think of said no-bake cheesecake with blueberries blended into it. And in a 1-in. thick graham cracker crust. With house made blueberry sauce on top. And whipped cream. Although I don't know if I'd include the word "thrill" in the title of this, I would include the words "delicious," "amazing," and "I want to finish this but I'm so full."
WHERE: Baku
WHAT: Yuzu Tart
INFO: Although the truffles served at Baku win as far as presentation is concerned, the understated and delicious Yuzu Tart gets my vote for overall taste. Floral jasmine meringue alongside a rich and dark plum wine ice cream makes this dessert feel both decadent and delicate. The addition of an almond crumble brings both creamy elements together with a crunch.
WHERE: Halcyon
WHAT: Gelato
INFO: All of the gelato is house made at Halcyon, and you really can't go wrong with any of the flavors. On my trip, I tried two — served together; the blood orange prosecco and the dark chocolate raspberry. The combination was outstanding, since the rich flavor of the chocolate works in juxtaposition to the bright citrus notes of the blood orange. No need for cake, cream, or extras here.
WHERE: Bricktop's
WHAT: Key Lime Pie
INFO: Having frequently tasted "real" key lime pie, I consider myself a bit of a snob, but Bricktop's in Southpark has some of the best. It's the lime filling is creamy yet light and the graham cracker crust is thick, crunchy, and sweet.
WHERE: Savor on Morehead
WHAT: Bettie Lou's Coca-Cola Cake
INFO: This was, and is, without a doubt, my most favorite dessert of all time, ever. I know those are strong words, but my love for this cake runs deep, deep like the chocolately rich flavor of this amazingly moist dessert. The thick ganache topping caters to the need for salty and sweet — think of brownie batter, folded in with nuts and happiness. I could eat an entire plate, pan, pot, etc. of this. You'll need a glass of cold milk, by the way.
Well, Charlotte people, it's been an amazing 2013. I'm really, really full, but I am looking forward to next year as a chance to explore even more eateries here in the Queen City. Bring on 2014! PS: If you haven't already, check out my favorite appetizers and entrees from 2013, too!