2014 All-America Plant Selections
If you want to try something new this season, these plants are proven winners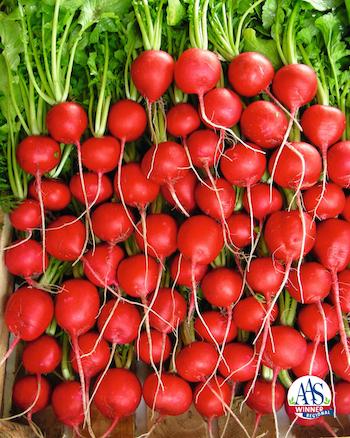 All-America Selections is committed to helping gardeners succeed. Since 1932, this nonprofit organization has been testing new plant varieties and designating those that are truly improved as All-America Selection Winners. For the first time in its history, this past fall AAS included regional winners in addition to its national selections.
The plants are tested on trial grounds across the country, where horticulturists monitor the new plants' performance and compare those results to similar plants already on the market. One trial site is located at the Metrolina Greenhouses in Huntersville. At the end of the season, the horticulturists compile their results and the AAS makes its selections. The awards include four categories: bedding plant, flower, vegetable, and cool-season bedding plant. Once the selections are made, the plants then appear in seed catalogs and at garden retailers.
The AAS Winner label allows gardeners to try a new variety with confidence that its performance has been tested. In addition to identifying the winning plants, the organization's website also includes recommendations for planting and suggestions for usage, such as what plants work best as cut flowers, ground cover, or house plants.
When you purchase your seeds and plants this spring, keep an eye out for these AAS Winners.
The 'Rivoli' radish was a regional vegetable standout in the Southeast, Heartland, and West/Northwest. Its uniform roots have a bright-red color and nice flavor when young or more mature. The pumpkin known as 'Cinderella's carriage F1' also did well in the Southeast and other regions. The vines produce pumpkins ranging from 25 to 35 pounds, which are good for decorating and eating. Also in the vegetable category, the 'saladmore bush F1' cucumber did well in the Southeast region with its multiple disease resistances and its sweet, crisp cucumbers.
On the flower side, the 'African sunset F1' petunia pleased judges across the country with its orange blooms that continue to appear throughout the season. The 'Akila daisy white F1' osteospermum won a national award in the bedding-plant category. Horticulturists in the South said the plant even did well in the summer heat and exhibited more drought tolerance than similar varieties.
For a complete list of 2014 AAS Winners and tips on planting and maintenance, click here.