2015 Brawley's Black and Blue set for March 14 at Visulite Theatre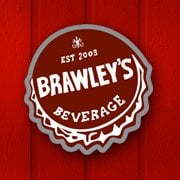 If you've ever been to Michael Brawley's annual beer festival, you don't need me to tell you what a great event it is. You do, however, need to know when it's taking place so you don't miss out on all the rare beers offered.
It was just announced that the 2015 Black & Blue Festival, or Black & Blue VI, will take place Saturday, March 14 from 6 p.m. to 10 p.m. Once again, it will be at the Visulite Theatre. Tickets will be on sale beginning at 10 a.m. tomorrow (Christmas Eve). Don't expect them to last long; there are only 250 on sale and this event usually sells out quickly.
For those who've never attended, Black & Blue showcases some of the rarest beers, both local and national. Here's the event page from last year if you want a blueprint. This is an event that doesn't disappoint, so even without knowing the first beer that's going to be there this year it's a can't-miss festival for any craft beer fan. There's also a bluegrass band every year, with 2014 featuring the always-excellent Love Canon.
Tickets will be $50 this year and there is a limit of two per person. Although I didn't see an event page set up yet, you will be able to buy them from Visulite.com.
I'll have more on this B&B VI as details come out, but it looks like Christmas is coming a day early for craft beer fans who are lucky enough to purchase a ticket.