2015 Queen City Brewers Festival preview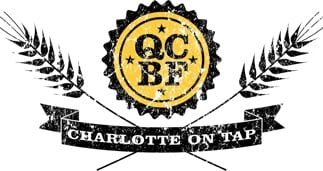 A venue that once hosted the likes of the Stones, Elvis and The Boss is now ready for its latest attraction, as the Queen City Brewers Festival takes place this Saturday at Bojangles Coliseum. Now in its fourth year, the QCBF continues to grow, with attendees having the opportunity to sample beers from a total of nearly 50 local breweries and exhibitors.
"The beer offerings at QCBF 2015 will be the most impressive we've ever had," QCBF founder and creator Nils Weldy says. "The event has grown hand-in-hand with the number of breweries opening in Charlotte and the businesses that support craft beer."
Breweries making their QCBF official debut this year are Barking Duck, Bayne, Primal, Sugar Creek and Sycamore. They'll join the other local breweries and the format is the same: each will bring a few beers, along with a "Super" beer that is sometimes kept under wraps until the time of tapping (free advice: plan accordingly for these). You can see a full list of participating brewers here.
Also once again in store is the pairing of local bottle shops and craft beer bars with different regional and national breweries (for instance, Good Bottle is pouring Wicked Weed, Carolina Beer Temple is pouring Ommegang), along with food being offered from several local vendors. (Click here to see all the exhibitors for this year's event.)
"I'm really excited the event's lineup includes new food sampling exhibitors like Orrman's Cheese Shop (and) VanDough's Cookies, with their bacon bourbon chocolate cookies, and Trader Joe's is bringing some goodies," Weldy says.
The host of QCBF since it began has been ACEing Autism, a nonprofit that makes tennis available to help children who have Autism Spectrum Disorders.
"Autism touches more lives now than ever, and as a new program, we're working hard to get the word out that we offer a unique and impactful form of therapeutic recreation for kids on the autism spectrum," Weldy says.
Since debuting in 2015, the Queen City Brewers Festival has gone from Neighborhood Theatre to Silver Hammer Studios to now one of Charlotte's most historic venues. Weldy says you can equate that growth with the city's craft beer scene.
"The event has grown hand-in-hand with the number of breweries opening in Charlotte and the businesses that support craft beer," he says. "You can't make a turn in Charlotte right now and not see a new housing development under construction. I'd bet those new residents will gravitate toward locally made beer, which leads me to believe more breweries will open to serve that demand.
"In 2015, we'll likely see a half dozen or more new breweries and cideries open, which is really exciting for future QCBF attendees."
The other great thing about this festival is that it's homegrown. This is a chance for attendees to step outside of their regular craft beer area and try some breweries/shops they may not be able to get to a normal basis.
"Try a brewery's flagship beer you may not have had in a while, and definitely seek out the 'Super Brews,'" Weldy says, stressing the fact of while they last for the latter. "If you're the type that doesn't get out of your neighborhood beer routine, be sure to visit the bottle shop exhibitors and their partner breweries you've been wanting to check out. Ever been to Lil' Robert's Place in Concord or Southern Spirits in Fort Mill? Meet them at the event and find out what they're sampling."
If you don't have tickets yet to this event, you're in luck. But act fast – the first session (1 p.m.-4 p.m.) has already sold out. Tickets can be purchased here for the second session, which runs from 6 p.m. to 9 p.m.