2017 ArtPop Billboard Winners Announced (See Pics)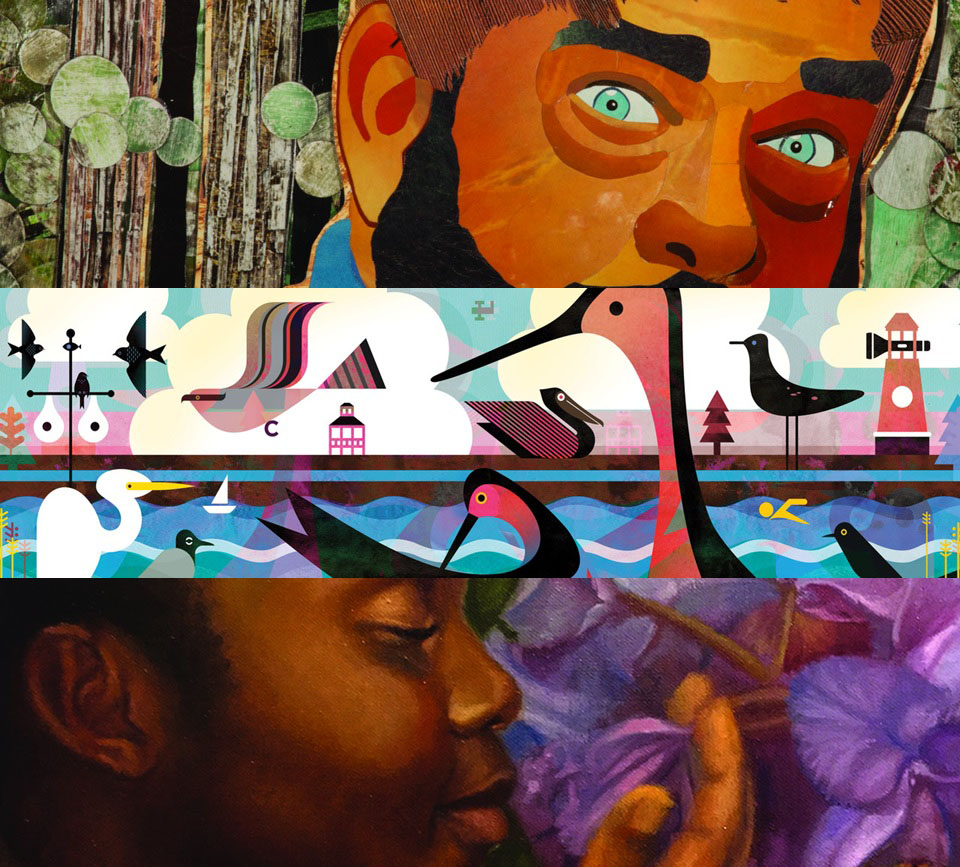 NOW IN ITS FOURTH YEAR, the ArtPop program continues to put local artists' work on area billboards. On Tuesday night (Dec. 6), the latest slew of 20 artists was announced. Fifteen were chosen by a jury of experts in art and design; five were chosen by a public vote. The jury that picks the first 15 is comprised of regional experts in art and design, with the latter group picked via the Web during the week of Thanksgiving.
ArtPop founder Wendy Hickey first partnered with the Arts & Science Council and Adams Outdoor Advertising to kick off the program back in 2014. The program then expanded to 11 cities and regions in the U.S. ArtPop was a 2016 Best of the Best Award winner for "Ideas for Art Exposure."
Below, check out the winners for this year. Installation of these winners begins in January, across the city.
JURY SELECTIONS:
Micah Cash, Concord (oil on canvas)

Justin Christenbery, Cornelius (acrylic painting on canvas)

Mark Doepker, Huntersville (Prismacolor)

Itala Flores, Mooresboro (drywall pottery)

Joanna Henry, Fort Mill (collage)

Gerry King, Rock Hill (photography)

Aaron Moore, Charlotte (collage)

Quoctrung Nguyen, Charlotte (ink and acrylic on paper)

Scott Partridge, Charlotte (digital art)

Diane Pike, Denver (oil on canvas)

Theron Ross, Charlotte (forged iron)

Caroline Rust, Rock Hill (oil on canvas)

Ju-Ian Shen, Charlotte (ceramic art)

Nicholas Sorlien, Statesville (cast concrete)

Bryan Wilson, Charlotte (oil painting)

---
PUBLICLY VOTED SELECTIONS
Renee Calder, Huntersville (ceramic/metal)

Joshua Cross, Concord (mixed media painting)

Kimberly Hanson, Charlotte (mixed media: acrylic, collage)

Kathie Roig, Charlotte (fiber, handweaving)

Annemarie Weekley, Charlotte (wood relief print with gold leaf)