2018 World Cup: Where to Watch in Charlotte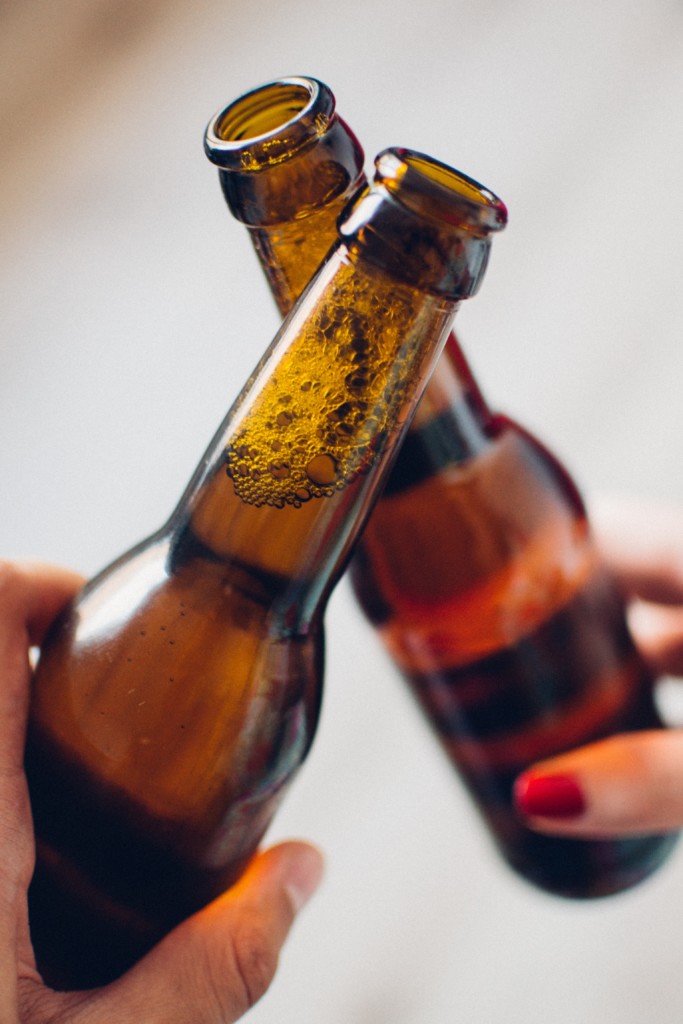 GOOOAAALLLLL!
Few things compare to watching a heated soccer match with some of the sport's diehards. Beers clank, spilling onto outfits, and vocal chords stretch when an underdog team sneaks the ball beyond the opposing keeper's grasp, with fans singing the same word in unison. Beer-soaked shirts and all, soccer is a beautiful sport to watch.
Though soccer still hasn't reached the same popularity in the States that it has in the rest of the world, that doesn't mean there aren't soccer fans among us in the Queen City. In fact, we recently learned there are plenty and they like to hang out in the French Quarter. I'm a soccer fan too, dear reader. I've even broken a leg playing the sport—I'll always be a center midfielder at heart. So, yes, this is a safe place for us to gather, talk about bogus offsides calls, and chant like maniacs all in the name of the original "football."
All this soccer talk in Charlotte can only mean one thing. Yep, soccer fans' biggest holiday is approaching: the 2018 FIFA World Cup. The best part about this quadrennial event is that, once every four years, everyone becomes a soccer fan to some degree—even the devout NFL fan will stop to watch a soccer game if it means half-priced beers are involved. This year's World Cup is being held in Russia and kicks off June 14 and goes until July 15, with 32 teams scheduled to match-up. Of course, the USA is not one of those teams, because we're horrible, but we do have a game versus Ireland on June 2 if you want to cheer on your nation's sub-par soccer team before the championship games begin.
If you want to be part of one of the world's most energetic sports championships, consider posting up at one of the below Charlotte bars that will be showing the World Cup. Even if you don't have a team to cheer for, you'll still experience the secondary-soccer-fan buzz known to take over atmospheres when an entire bar is watching the same match. (Plus, the World Cup is a great excuse to drink at weird times of the day.)
208 North Tryon Street, 704-333-5554
This Irish pub in uptown knows how to party—it's a hotspot for nightlife lovers on the weekend nights that turn into mornings. It's also a great place to be in the morning, at least during the World Cup. With multiple TV screens and projectors throughout the pub/restaurant, Ri Ra will be showing every single World Cup game live. Yep, that goes for those 6 a.m. matches, too. The pub will have country-specific food and beverage offerings, plus a special breakfast menu for the early games. They'll also be showing the USA vs. IRE game on June 2, where a guest will win a World Cup party to host in the coming weeks.
140 Brevard Court, 704-376-2238
Want to get rowdy? Courtyard Hooligans in the French Quarter will satiate that need. This spot is known to be the go-to soccer bar in Charlotte, so if you want to be surrounded by the European, soccer-loving crowd, Courtyard Hooligans is the place to go. With TVs inside and out on the patio, you have a few options, but this bar is pretty small, so you might want to show up before kickoff if you want a good seat (or a seat at all).
2000 South Blvd, Suite 530, 704-817-9697
Charlotte's self-proclaimed "best British pub" would be remiss not to show the World Cup matches. In true fashion, the South End pub will be showing all the games. On match days, they will have the following drink specials: Heineken 20-ounce draft for $4.50 and Strongbow Cider for $3.50, plus their regular daily specials.
144 Brevard Court, Suite A, 704-333-7160
This Irish pub in—you guessed it—the French Quarter is a tight one, but their upstairs bar, The Cotton Room, is a good place to cop some couch action. Otherwise, expect to see the World Cup games with sound on at The Belfast, plus some great specials throughout the tournament. To start, they will have shot girls during the opening games, then from the quarterfinals on. During the games, they will serve $3 Heinekens and $5 Jagermeister, and you could win big at giveaways on certain match days. Yeah, there's a lot going on here, but none of that compares to the match tickets they are raffling away: two sets of seats for the Borussia Dortmund vs. Liverpool game taking place at the Bank of America Stadium on July 22, just after the World Cup ends.
1801 Commonwealth Ave, 704-333-9197
All the English fans gather in this Plaza Midwood haunt, and they have been for 20 years. The bar and restaurant has 22 televisions and four projectors—with one of those projector screens stretching up to 120 inches wide. There will be beer and food specials during the World Cup games, mostly country-specific, but with regular items available for regular prices as well.
1933 South Blvd, 704-343-2727
Not too far from Big Ben's will you find Tyber Creek Pub, which plans on showing most of the weekend World Cup games besides the early-riser ones that start at 6 and 8 a.m. On days they're showing the matches, there will be $4 draft beer features and $5 liquor features. The best way to find out if they're showing the game you want to watch is to check their Facebook for updates.
4150 Yancey Road, 704-525-5644
If you thought Olde Meck would care about any other World Cup games besides Germany's, you thought wrong. The brauhaus will be hosting viewing parties in their new, small taproom for all three of the scheduled Germany games on June 17, 23, and 27 at 11 a.m., 2 p.m., and 10 a.m., respectively. The nice part about these viewing parties is that the food and drinks will be self-service, so it's like watching at home, but you don't have to clean up the mess. Olde Meck will have the other World Cup matches on when they're open, but there will be no sound or official parties. For more information, check out the Facebook event.
1315 East Boulevard, (980) 949-8021
This Dilworth Irish pub and kitchen hopes to draw in a good crowd during their World Cup watch parties. Not only will you get $5 Carlsbergers and $3 Budweisers, but you'll also be entered into a drawing for prizes each time you buy one of those "Beers of the Cup." The prizes? A $50 gift certificate to The Rogue, two tickets to the Dortmund/Liverpool match on July 22, and a Carlsberg foosball table and a framed USA soccer jersey. Pretty good incentives to attend a watch party or two, but if you needed another one, know that on Thursdays you can take home a select pint glass as long as the stock lasts. Additionally, you have to be present at The Rogue during the World Cup final (11 a.m., Thursday, July 15) at halftime (around 11:45) when the winners are drawn.