24 Solutions for Charlotte
Some are big, some are small. Some are serious, some not so much. All need fixing.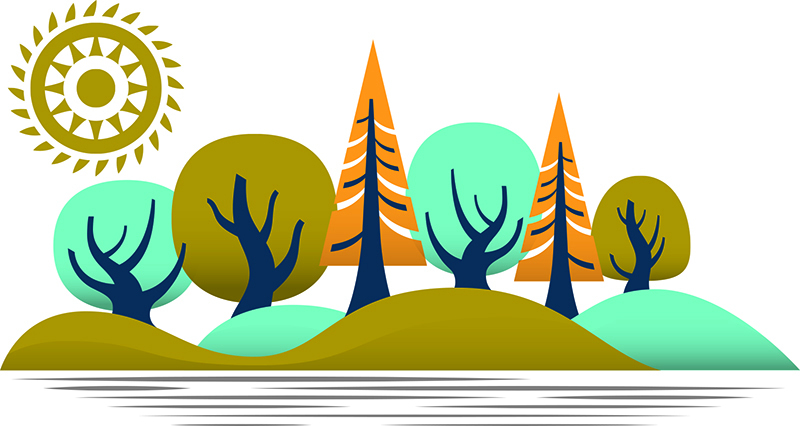 For separate, longer explorations from The Solutions Issue, read stories on the relationship between police and community, Charlotte from an immigrant's perspective, keeping housing affordable for the working class, access to high-quality preschool, and transportation.
---
Build that new library
No, wait, build that new knowledge hub
The old man in the corner reading today's newspapers. The homeless person at the computer cubicles scrolling through websites. The student thumbing through books. The woman upstairs searching for her family's history. The library is a place that connects everyone.
It made sense, then, that when the Charlotte Mecklenburg Library system started exploring renovation options for its aging downtown building, other groups wanted to be involved. Bank of America joined. The Charlotte Housing Authority joined. The Blumenthal, too. What's coming together is a massive partnership and project called Sixth and Tryon that will transform two blocks in uptown, from East 6th Street to East 8th Street. The hope is to create a smaller version of Knowledge Quarter in London, which includes the British Library, the British Museum, the University of London, and the newspaper The Guardian, all in a one-mile radius.
In Charlotte, the project is still years away, if it happens at all. We think it should. Centers of reflection, thought, and inspiration are vital to a 21st century city.
In these plans, the new library would be narrower and taller—the current library stretches the length of a block—and would connect to McGlohon Theater at Spirit Square. The library itself would become smaller, by virtue of moving its storage to another building outside of uptown. Parking studies are underway, and Sixth and Tryon leaders hope to add two levels of underground parking in various locations along the two blocks. The project would also include more than 625 housing units, at least 20 percent of which would be affordable units for low-income residents; options for retail; offices for cultural institutions; and co-working spaces.
Charlotte Mecklenburg Library CEO Lee Keesler and other members of the Sixth and Tryon group took trips to London and Boston to see how those cities have approached recent renovations and upgrades. Leaders in both places encouraged the Charlotte crowd to elevate the project from a library project to a civic project. The new Boston Public Library includes spaces for a café, a bookstore, and an on-air studio for the city's public television station that faces the street. Officials there told Keesler that the average age of visitors dropped 10 to 15 years within the first 60 days of reopening last year.
County commissioners in June approved $65 million in public funding for the main library as part of the county's capital improvement plan. The Sixth and Tryon team was in the process of selecting an architect this summer, with hopes of showing plans and renderings to the community by mid-2018.
Kessler thinks the project could be completed by the early 2020s. And if it's done right, the library—that's right, the library—would become a destination, a place for public conversations and meetings and concerts—a place, as it's always been, for everyone. —M.G.
---
How do we feed ourselves as farmers grow older?
It's an unusually quiet Friday morning at Elma C. Lomax Incubator Farm in Concord. The occasional sound of machines tilling up dirt rolls across the 30.6 acres of land owned by Cabarrus County. It is the day before market, and farmers brush shoulders as they work to rinse, pack, and refrigerate the organic vegetables ready for sale.
Many will return from local markets on Saturday without selling all of their goods. For a farmer just starting out, this could be the beginning of a financial downfall. At Lomax, a farm designed to help people take their first steps toward doing this for a living, it's a learning experience, a lesson in the importance of finding a market for everything you grow.
According to a 2012 agricultural census, the average age of a farmer in Mecklenburg County is 60.8. That means not only are the people who grow our food aging out of the workforce, but younger generations are also losing sources of agricultural knowledge—and we're losing the ability to feed our community quality, healthy produce.
"Right as we are retiring a lot of our farming population, we have a lot of younger people who would like to get into agriculture, but didn't grow up on farms and don't have access to land, let alone the knowledge base and the experience they need to be successful," says Aaron Newton, who manages Lomax Farm for the Carolina Farm Stewardship Association, which began overseeing operations at Lomax in 2014. First-year farmers, for example, pay only $632.50 for their land and equipment use at Lomax, with an additional fee to use the tractor.
In 1950, a third of Americans grew up on a farm. Today, that number is less than two percent. Lomax Farm helps to fill that knowledge void.
Started by Cabarrus County and the Cooperative Extension Service, the agricultural outreach arm of North Carolina State University, the incubator farm looks to create a financially viable entry into farming. The program is in its eighth growing season, and its first farmers-in-training graduated to their own land last year. Applicants meet with Newton, and then he decides on who'll advance to the next step: a 10-week class on organic vegetable production. Then, they're placed with farming mentors to learn everything from business to growing. Farmers-in-training, or FITs, are given a small plot of land—usually about a quarter of an acre, but it can be more or less depending on experience—to start. This year, there are seven FITs with plots of land. As they prove they're able to successfully grow and sell what they produce, Lomax staff gives them more space to farm. Eventually, when FITs have the relationships and skills in place to make a living on their own, they purchase their own land and can ease into independence.
According a City of Charlotte study, called Connect our Future, in 2015 Mecklenburg County residents spent $763 million on fruits and vegetables that could be grown here but were grown elsewhere. Although supply issues still need to be addressed—and Newton half-jokes that drones will take care of that soon—the deficit will continue to grow as farmers age.
In the next few years, Lomax plans to expand its outreach, in part to build an educational center for urban kids taking field trips to learn about farming and farmers. When the students visit, Newton asks them if they know what's grown on the farm.
"Vegetables," they say.
"And farmers. We grow farmers," he adds. —K.W.
---
5 Ways to Improve the Arts Scene
1. Spread arts funding across arts groups of every size
The Arts & Science Council, a steward of public and private funding for cultural institutions, shifted its operating grants this year to better support smaller arts groups. Thirteen major arts organizations with operating budgets of more than $1 million a year went from getting 95 percent of the ASC grants to 91 percent. If the ASC makes even more dramatic moves next year, the arts ecosystem will be healthier and more diverse. Collaborations between larger and smaller organizations, meanwhile, could bring returns for both organizations. For instance, an arts nonprofit focused on youth education can staff a similar program at a museum. Of course, the larger groups must make up funds elsewhere, and with many of those organizations scheduled to launch major capital campaigns in the next few years, the city's philanthropic community might be stretched thin.
2. Visual arts and theatrical spaces need to be live music venues, too
With independent music venues closing regularly in the past five years, it's up to places such as Goodyear Arts and McColl Center to continue to supplement them. These hybrid spots and general artist residency programs can give local music a new home, while subverting the typically parasitic relationship between money-driven bars and artists. Spots such as Petra's and Snug Harbor in Plaza Midwood have pivoted to investing in the arts scene by showing visual art and hosting poetry readings, while still showing local musicians. Also, arts institutions and groups that expand their residency programs to include musicians diversify their portfolios.
3. Finding mentors for future philanthropists could be the biggest investment in the future of our arts and culture scene
Charlotte's millennial museum groups, such as Young Affiliates of the Mint and Bechtler Young Visionaries, now curate shows and pack galas. In the United Kingdom, Arts Council England has a program dedicated to raising a new generation of entrepreneurial arts fund-raisers. The program saw a 170 percent increase in revenue for its host groups in the first year.
4. Continue to encourage young artists
When school funding is slashed, arts programs often are the first things to go. One approach to solving this is to change how we approach grant-making. Groups such as the ASC, the North Carolina Arts Council, and Foundation For The Carolinas can make artist grants contingent on each recipient being a mentor for Charlotte youth.
5. Bring back, in full, tax incentives for the North Carolina film industry
The new state budget—which includes more than $30 million in film incentives—is progress, but not enough. If we can't return to an incentive program with no cap—in 2012, the state gave $80 million in incentives—expanding the grant program has more than just an economic benefit. Just look at Georgia. The state's new tax incentives have made it the top filming location in the country, ahead of California. It generated $9.5 billion in economic impact for the state, and, as a side benefit, helped turn its theater community into one of the strongest in the nation.—A.S.
---
Stop building space-hogging, ugly, aboveground parking decks
As Charlotte's uptown grew in the 20th century, developers built high rises on Tryon Street and plopped city-block-sized parking decks behind them, on Church and College streets. Decades later, we're dealing with the consequences. The concrete monstrosities eat up valuable—in both social and economic terms—real estate. Consider two South Tryon assets: The Green, where office workers stretch out in the sunshine with their lunches, and the Levine Center for the Arts. Both are built above parking decks. It costs about $10,000 more per parking space to build underground, but what uptown gains is worth far more. —A.R.
---
Put a big a sign at the intersection of 5th and McDowell that says, "Hey, dummy! You're about to get on Independence Boulevard, and you can't get off until Briar Creek! Two miles ahead!"
Because we've all done it.
---
The city of cankerworms: how we contribute to the icky nuisance, and what we can do about it
Each fall, millions of female moths climb up the trunks of the city's trees, hunting the highest spots on which to lay their eggs. By spring, inch-long worms are dangling in our faces, making their way back down to do it all over again. Charlotte's infestation, though rare for North Carolina, isn't out of line: Cankerworms are native from Texas to Nova Scotia. But we're hit hard because our canopy is made up largely of willow oaks—the cankerworms' snack of choice.
Banding combats the problem—the sticky gum looped around tree trunks thwarts the worms' ascent. But birds, beetles, and spiders all eat cankerworms, so taking steps to keep their populations healthy increases the worms' predators. To do that, we need to diversify our landscapes—short trees, tall trees, shrubs, flowers—so the predators have places to live. Metallic, rainbow-colored beetles called Fiery Searchers, in particular, chase the worms up the trunks of trees to feed, but often get stuck in the goo themselves. To target the worms and avoid harming the beetles and other bugs, the city has used Bacillus thuringiensis (B.t.), a natural bacteria organic farmers have used for decades, to spray big trees, but you can find bottles at home improvement stores for the smaller ones. Spray in spring while the small caterpillars are feeding. —V.B.
---
Save a tree: Protect our precious canopy
Our trees need help. In 2014, we celebrated 47 percent coverage—among the top cities in the nation and well on our way to the 50 percent goal by 2050. But since then, our coveted canopy has faced challenges of age and development, says Dave Cable with TreesCharlotte, a nonprofit organization dedicated to increasing the canopy. The decline is not for lack of effort. Since 2011, TreesCharlotte, in partnership with the city, has planted nearly 25,000 trees, hosted dozens of planting parties, and taught thousands about the importance of trees. But post-recession development has outpaced planting, Cable says.
Development, believe it or not, gave trees their big break here, as early 1900s landscape architects lined Myers Park and Dilworth with willow oaks. That generation of trees is now declining. What the city manages—street trees—accounts for only about 10 percent of our canopy, Cable says. The rest of the trees are in our yards and on other private property. So, what can we do? We need accurate studies, says Cable. This fall, the city will update aerial assessment and work to address target areas.
Good start. But education plays a role, too. Somewhere between 50 and 100 people move to Charlotte every day. What if, in their first water bill, they got a voucher for a free tree and an invitation to the next planting party? Crescent Communities now donates a tree for every apartment leased. Could hospitals plant a tree for every baby born, rooting natives to their hometown? Let's get creative. In addition to yoga and running clubs at breweries, how about tree-planting parties with signature brews? "We have a great heritage of tree planting in Charlotte," Cable says. "We've got to keep it going." —V.B.
---
Checklist: How to win a James Beard Award in Charlotte
1. Make the best food in Charlotte.
2. Repeat step one every day, even when your B-team is working.
3. Accept that it's not only the food that matters. Make your restaurant pretty.
4. Find front-of-house managers with big-city hospitality experience.
5. Hire a New York-based P.R. firm.
6. Make your servers study the faces of Beard Award committee members, and quiz them daily so they recognize when to panic.
7. If all else fails, move your restaurant to Charleston.