3 Fool-Proof & Festive Holiday Party Outfit Ideas
Make an entrance.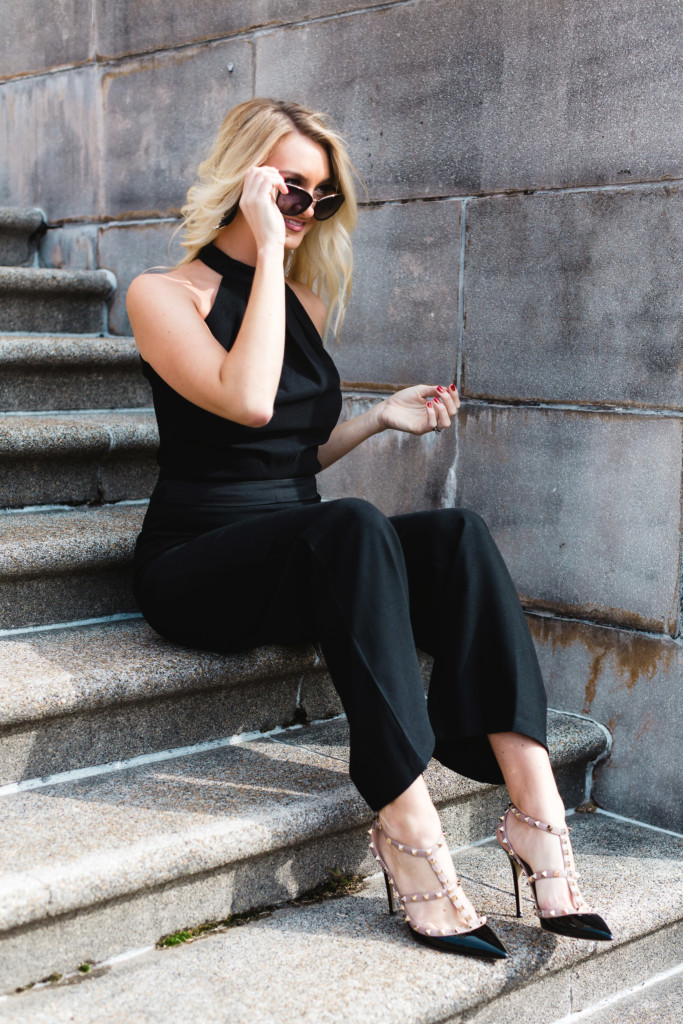 Got a hot holiday party to attend this weekend? Don't show up in drab duds—this twinkling season is the best excuse you have for looking and feeling fabulous. Who doesn't love a good reason to get all dolled up? With winter textures such as velvet, silk, and sequins taking center stage this season, you have every right to shine brightly at your next holiday get-together.
We've compiled some of our favorite holiday party outfit ideas so you won't even have to worry. With the below picks, you'll be festive and fashionable all at once—what more could a woman ask for?
LBD with Accessories
When in doubt, your Little Black Dress will never let you down. Especially if you don't want to buy a whole new outfit, you can easily dress up your trusty LBD with jewel-toned accessories to inspire the spirit of the season. Statement earrings have been big this year, but don't forget to try a statement necklace, too—gorgeous, shimmering jewels can only further amp up your festive wear. Think of your LBD as a blank canvas, then work around it with jewelry, shoes, and other accessories to make it stand out in a sea of sequins.
Jumpsuit
Jumpsuits are one of our top picks for holiday party wear this season for three reasons: They're chic as can be, they're super-easy to wear, and they're pretty much universally flattering. Similar to the way dresses give you a pulled-together look without you even trying, jumpsuits mirror that sentiment. Just zip it up, add a pair of flashy earrings, and grab a glass of spiked eggnog, because that's all you need to pull off this holiday outfit! You can't go wrong with a sleek black jumpsuit, but don't be afraid to try a seasonal hue: red is a classic, white is elegant, and emerald green is a gorgeous attention-grabber.
Metallic Skirt
Mimicking the glimmering lights lining neighborhood streets and donning the trees, metallics are a go-to "color" for holiday party attire. You can choose to either spice it up with sequins, or go for an elegant ensemble with silver, gold, bronze, or—2017's fashion favorite—rose gold. No matter which take on shiny materials you choose, you can't go wrong. Our best tip for wearing metallics? Choose a pleated skirt in the metal-inspired tone of your choice. That way, you can mix in other, warmer textures, such as a fur shawl, a velvet tank, or a silk top, to balance out the glimmer. It's the perfect combination of festive but classy.