3 Herbs for Your Indoor Garden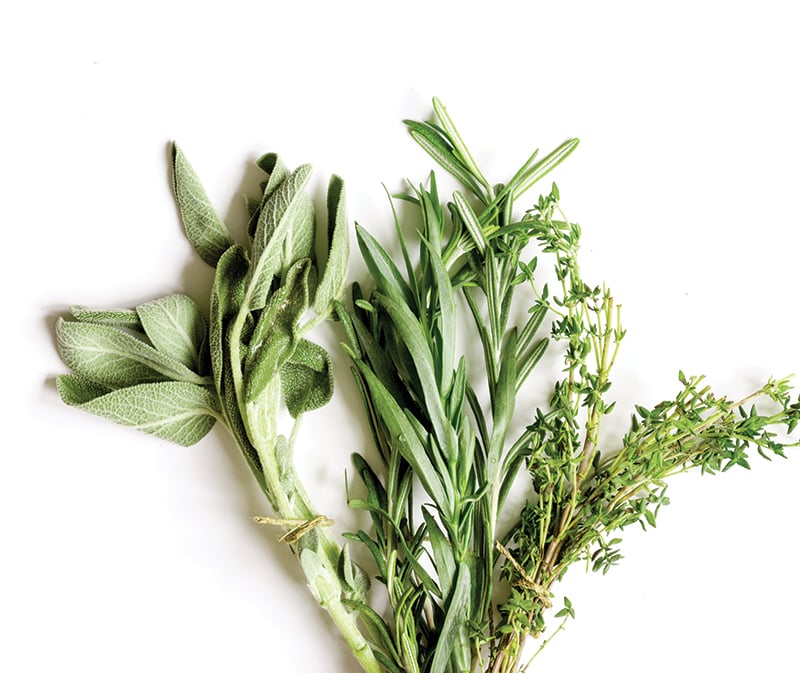 WHEN THE COLD WEATHER settles in, combat cabin fever by playing mixologist. A fragrant indoor herb garden serves double duty—growing greenery in your home will boost your mood and improve your spirits (the alcohol kind). Place these three herbs on your sunniest windowsill and pluck them when it's time to imbibe.
Rosemary
Many winter recipes would be drab without the spice of cinnamon. To add some pizzazz, pick a few rosemary sprigs, add them to a saucepan with honey, water, and cinnamon sticks, and create a syrup. Then, grab your favorite bourbon and bitters to create a cinnamon rosemary old-fashioned. Don't forget to express an orange peel and add an accent sprig to impress your guests.
Thyme
Some say gin is a summer liquor, but we say they haven't tried it with thyme. For a thyme gimlet that'll make holiday guests swoon, use fresh thyme leaves in a simple syrup. Add that syrup to gin and lime juice, creating a hint of mint.
Sage
You could burn dried sage to cleanse your home, or you could use it to enhance your palate. In this case, we prefer the latter. This velvety leaf does well with dark-colored liquors, thanks to its dusky taste and smoky notes. Try it with a bourbon and brown sugar concoction, and consider toasting the edges of the sage leaves for extra smokiness. This sweet and smoky bourbon cocktail is meant for sipping by the fireplace.