3 Ideas for Statement Pieces in the Home
Make a splash with bold accents.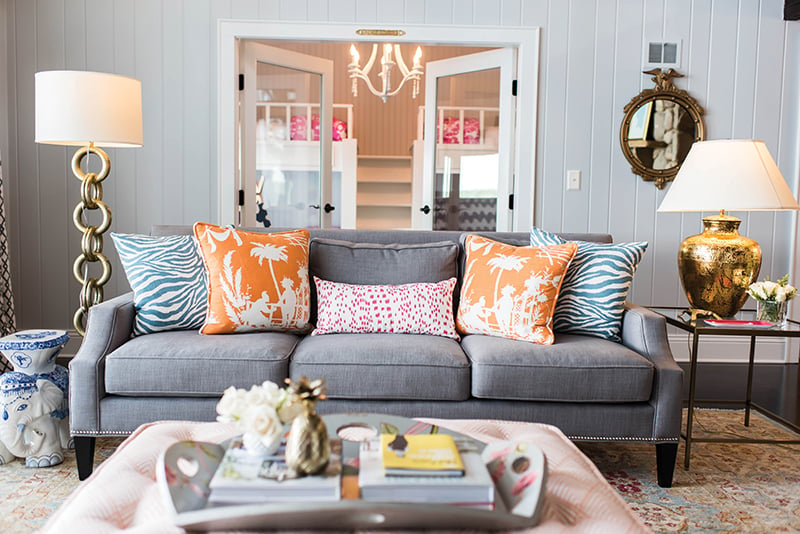 A statement piece can go a long way. Whether you're in love with rustic chic styles or prefer a contemporary coolness, any home can benefit from smart, bold accents. When you utilize a statement piece in the right way, you can quickly boost your home's style points. It's like a cheat-sheet to eye-catching interiors.
So, how do you incorporate a statement piece into your home's decor? Well, there are a few different types of pieces and subsequent rooms that can benefit from the boldness, so we'll go over some of the most popular and effective uses of statement furniture.
The Statement Chair
For use in either the living room, entry way, or a suite-like bedroom, a statement chair is something almost extravagant compared to the rest of your decor. It might completely clash the color palette (in a good way), or the design may be a little off-center from your overall theme. Think about unexpected colors, textures, patterns, or designs when scoping out your statement chair. If you're like most people, it will probably become your favorite element in the room because it adds an extra zest. Talk about a tasteful surprise.
The Statement Artwork
Another way to incorporate statement furniture is to do it in the form of artwork. Perhaps you've stumbled upon an absolutely stunning piece of work that you can't live without, but it doesn't completely "match" your home. Get it anyway! You will find an area for the piece—and if you're truly in love with it, you'll find a way to make everything else work around it. Make the statement art a focal point and just wait for the ooo's and ahhh's to roll in. Promise.
The Statement Table
It may sound like less of an Earth-shattering addition, but an especially unique coffee, console, or dining room table can really elevate the overall aesthetic of your space. Because a table is already a larger piece of furniture, it has eyes on it. Make it worth the attention and find a table that commands even more intrigue—it will set the tone for your home and transform it into a one-of-a-kind respite.