3 Things to Know: The Weekly 'Color Bar' at McColl Center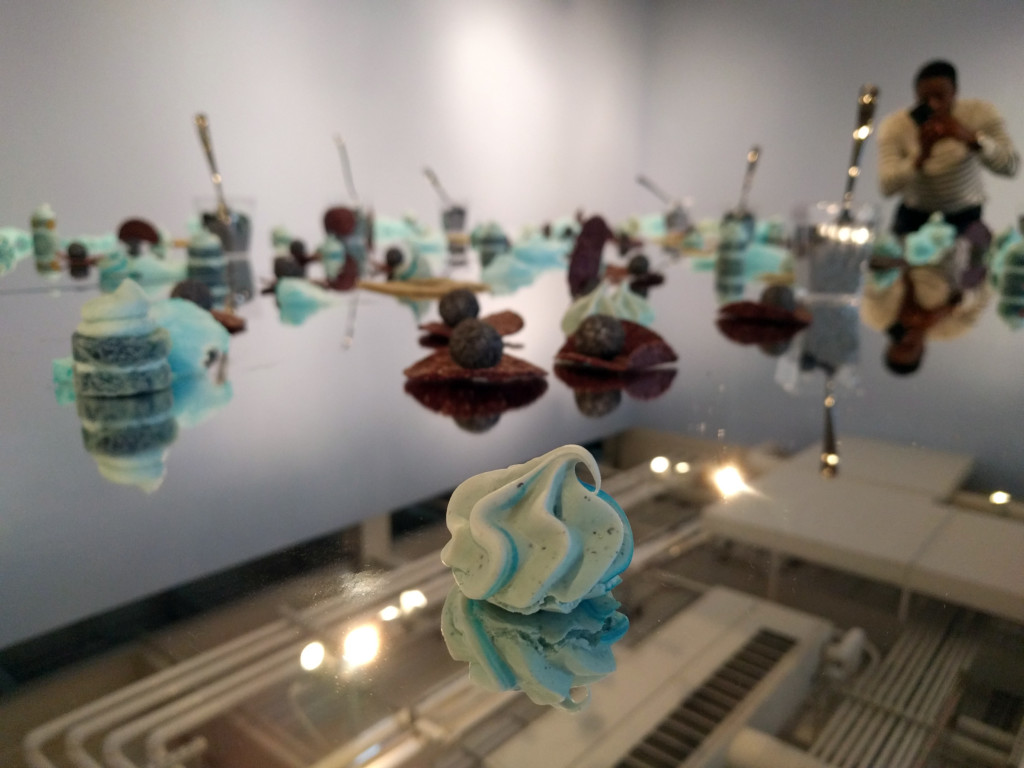 THIS FALL, artist and baker Leah Rosenberg unveils the first-floor project Color for the People at the McColl Center for Art + Innovation. Starting Sept. 21 (and through Nov. 30), a weekly "Color Bar" offers a way for the community to engage with this project. But what does that entail? Here are a few things to know:
The Concept
On select Thursdays, the Color Bar is open. Using a single color inspired from Charlotte's visual landscape, Rosenberg crafts specialty bites, cocktails, and makes first-floor alterations based on this hue. As part of the ongoing exhibit, the Color Bar is an extension of the "immersive color-field painting and meditative space" being created by Rosenberg.
The concept is part of a general mission for McColl to give the community ways to interact. "Part of my mission is to activate our campus a bit more and cultivate community," says McColl Center artistic director Nicole J. Caruth. "So definitely having a participatory experience like this is part of that."
The Exhibition
You can view the alterations and added components to the ongoing exhibition Color for the People during the museum's regular hours. Each time you go, you'll see remnants of the past featured colors, making the exhibition something to revisit throughout the fall. When asked about her first impressions of picking colors from Charlotte's landscape, she offered this comparison with her usual home: "For Charlotte, I'm looking forward to the seasonal change, because that's not something we have in San Francisco. Originally, we had talked about being able to walk to these points (where the colors are pulled from). But I'm realizing we're surrounded by this interstate and now wanting to hear stories from more people outside of that."
The exhibit kicks off on Sept. 14 and runs through Dec. 14.
The Details
The limited-space event is $5 for McColl members or $7 for non-members, with of 24 attendees each time. Potential visitors can check this site for space availability and open days. Attendees should arrive by 6:15 p.m. to get the full experience, with a running slot of 6 p.m.-8 p.m. The official Color Bar days are Sept. 21, Oct. 5, Oct. 12, Oct. 19, Nov. 2, Nov. 9, Nov. 16, and Nov. 30. You can buy tickets here.