4 Charlotte Charities Worth Your Dollar
Local groups advocate for children, house the homeless, and feed the hungry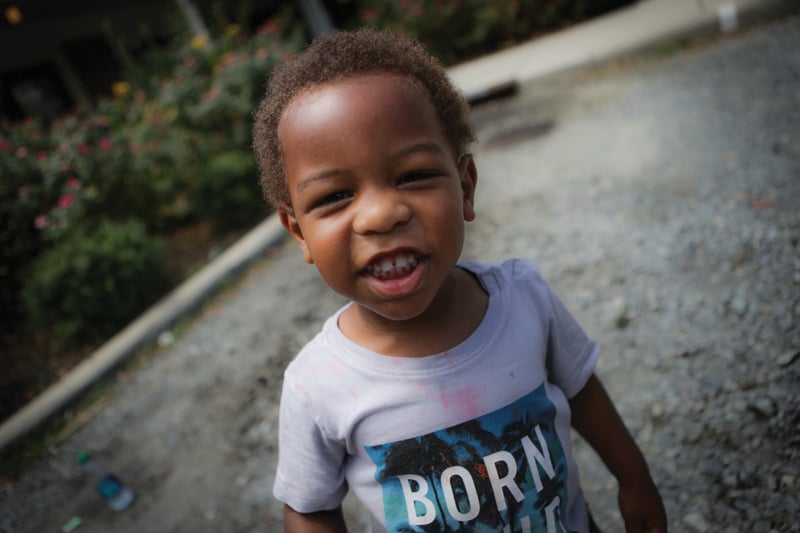 Supportive Housing Communities
What it does: Provides permanent housing and support to the homeless at McCreesh Place in NoDa and apartments scattered throughout the city.
Why you should support the cause: In January 2015, about 2,000 people were considered homeless in Charlotte. SHC combats the problem by providing permanent housing—residents pay 30 percent of their income for rent, if they have an income—and encouraging self-sufficiency. Last year, the group housed 66 homeless children.
How to help: The group's goal, in collaboration with the Urban Ministry Center and other likeminded organizations in town, is to end veteran homelessness in Charlotte by this month and end chronic homelessness in the area by the end of 2016. Monetary donations provide basic necessities—rent, clothing, food—and volunteers are matched with activities best suited to their skills, from moving and cleaning to maintaining the community garden.
---
Second Harvest Food Bank of Metrolina
What it does: Feeds the hungry in the Charlotte metro area
Why you should support the cause: From July 2014 to the end of June 2015, Second Harvest distributed 46 million pounds of food to nonprofit organizations that feed the hungry in 19 counties. Families received boxes with fresh produce, meat, eggs, dairy products, whole grain breads, and other essential items. "For many families, it means they can both feed their children and pay their rent, or for seniors, they can have both the food and the medicine they need to survive," CEO Kay Carter says. The group serves more than 1.8 million people annually.
How to help: Second Harvest allows donors to participate in a virtual food drive, shopping for groceries online instead of collecting them in person. You can also donate directly, or volunteer to sort, inspect, or pack food for distribution.
---
Mecklenburg Guardian ad Litem Advocacy Foundation
What it does: Recruits and trains volunteers who are appointed by a district court judge to investigate the needs of abused and neglected children and speak for them in court.
Why you should support the cause: As of September, 634 Charlotte-area children were in the foster care system and 136 of them did not have an assigned Guardian ad Litem. These children have been abandoned, abused, or neglected by their parents and need someone to advocate on their behalf as the courts decide where they should live and who should care for them. Susan Garvey has been a Guardian ad Litem for 34 years and currently serves as the foundation's board chair. "I still keep up with all of my kids," she says. "You can make a huge difference in these kids' lives."
How to help: No legal expertise is required to volunteer; attorneys help GALs through the entire process, and extensive training is provided.
---
What it does: The faith-based organization provides supportive housing, youth mentoring, a multi-age soccer league, a girls' academy, and an afterschool program for inner-city youths and families, predominantly refugees.
Why you should support the cause: Executive Director David Garrett tells the story of Noah, an Iraqi refugee whose family moved to Charlotte but never found stability: "After bouncing around wherever they could find housing and work, [Noah's] parents gave up and returned to Iraq without him." Abandoned in a foreign country by his family, Noah was living in a car in east Charlotte when One7 stepped in to help him.
How to help: The group is planning a capital campaign to raise the money to build a One7 outreach center in east Charlotte.