4 Charlotte Songs We Can't Stop Playing: August 2017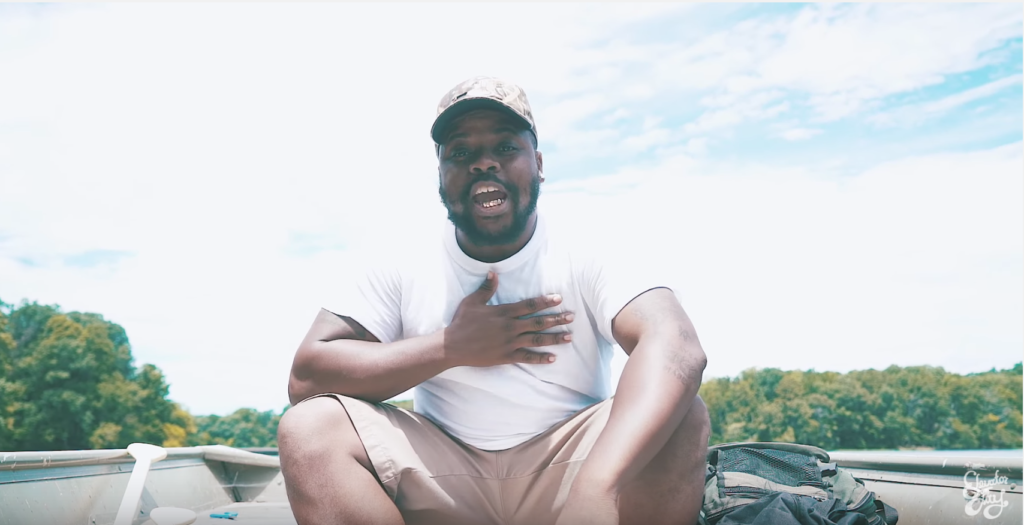 AUGUST BRINGS NEW TUNES and records from Charlotte artists. From hip-hop to art rock, here are our favorite tunes we've heard lately.
---
Elevator Jay, "The River"
Last year's Slurred in Mecklenburg was among the strongest releases in North Carolina music. The Charlotte rapper just released his latest album, Ain't Nothin' Finer, and it's packed with tracks teeming with local love and reflection. Single "The River," with its boozy summertime groove, is a showcase for the artist's lyricism and flow, and the accompanying video adds to its seasonal vibe.
---
Julian Calendar, "Our Dark Century"
Julian Calendar arrives as one of August's biggest surprises. The Charlotte arts supergroup consists of Jeremy Fisher, Hannah Hundley, Scott Thompson, and novelist (and for this project, lyricist/singer) Jeff Jackson, with lyrical and melodic contributions from Amy Bagwell. The art rock group's first record, Parallel Collage, dabbles in a few different genres, each layered, engrossing efforts that require a couple listens. "Our Dark Century" stands out, with its contribution from Charlotte Symphony Orchestra principal violist Ben Geller.
---
Dirty Art Club, "The Gate"
Dirty Art Club's instrumental, sometimes-psychedelic tracks are the kind of tunes that can center you during a busy workday. Blending obscure samples and hip-hop sensibilities, the project's new LP, Basement Seance, debuted earlier this month. Dirty Art Club emerged in 2011, as the artist behind the dreamy, accompanying album to the art book Heavy Starch. Thankfully, the project kept going, and after four years, offers this new collection of tunes.
---
JaggerMouth, "No Sleep Till…"
The energetic indie rock outfit JaggerMouth is back with The Album Formally Known as Record. The anthemic "No Sleep Till…" is a standout, with its pulsating backbeat. The band's live incarnation is a must-see in Charlotte, with upcoming shows a Snug Harbor (Aug. 26) and Fillmore Underground (Sept. 9).