4 Charlotte Songs We Can't Stop Playing: July 2017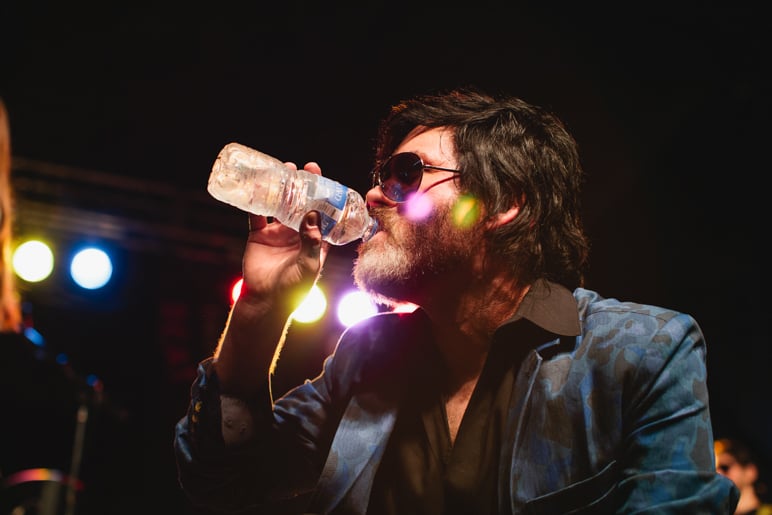 WE'RE ON THE HUNT for summer jams. And thankfully, Charlotte has us covered. Below, find four tracks from Charlotte musicians or labels that won't be leaving our seasonal playlist anytime soon.
---
Dollhands, "senioritis"
The screech of feedback launches this track from Charlotte's Dollhands, before kicking into a groove reminiscent of early-aughts indie rock. (Think the best days of The Walkmen.) Eric Smeal, Caiti Mason, and Colby Shumate put forth a notable summer jam, and I'd be remiss not to acknowledge the masterful touch of Bo White, who recorded, mixed, and mastered this one.
---
Autumn Rainwater, "Grow(ing)"
The Charlotte performer's moody LP Leaf is a smooth fusion of R&B and hip-hop. The record's packed with solid tracks, but "Grow(ing)" is the one we currently can't get out of our heads. The singer's not afraid to change gears, moving between sparse and lush instrumentation and vibes within a single track. Here, those dynamics pair gorgeously with Rainwater's voice.
---
Miami Dice, "I Just Want to Know"
The synth-pop glam of Miami Dice must be experienced live, but video is the next best thing. The band's new visual for "I Just Want to Know" captures their aesthetic: a bit retro, a bit seedy, and a sizeable dose of nostalgia. Local bonus points: They shot this video in Plaza Midwood. See if any of your owns haunts are shown.
---
Bless These Sounds Under the City, "Too Much Everyone"
The aesthetic of this Charlotte duo recalls the genre-bending indie styles of Andrew Bird, Radiohead, and St. Vincent. Here, Albert Strawn and Derrick Hines offer a sparse rendition of "Too Much Everyone." It's an eerie take, bolstered by the instrumentation and the UV lens used to shoot the video. But like many BTSUTC tunes, the melodies stick with you.