4. Cornelius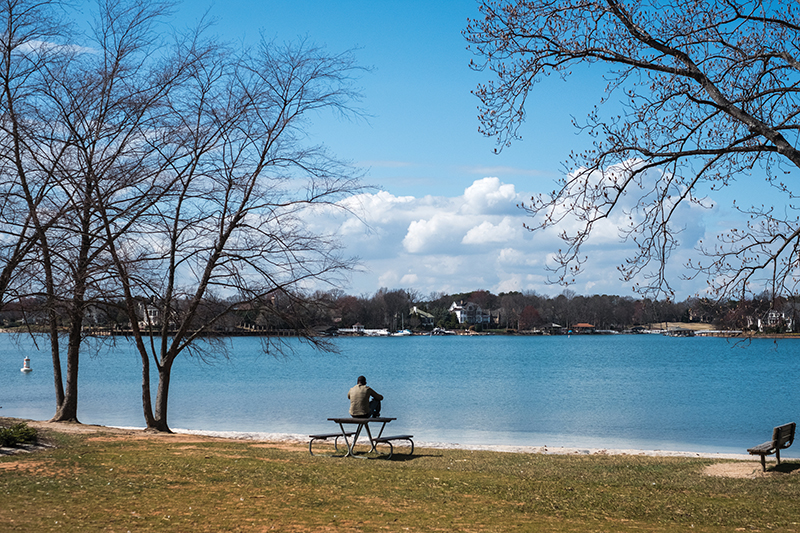 MIKE KNOX sits on the porch of his white duplex on Main Street and waves to drivers turning into Food Lion or passing through town. This kind of friendliness defines the small suburb (population 26,898). Cornelius often gets lumped in with Davidson and Huntersville, but it has a vibe all its own. Main Street is lined with charming homes, quaint shops, a thriving arts center, and a community garden. Beyond the walkable suburban core, Cornelius is a mix of historic mill houses, planned developments, and some of the friendliest locals around. —J.H.
Good to Know
There are a lot of families in Cornelius; 23 percent of residents are under age 18.
Good to Eat
Fork! prepares farm fresh fare served in a charming Craftsman-style home-turned-restaurant. When the sun is shining, ask for a table on the porch. 20517 N. Main St., 704-655-7465
Good to Go
The 43.7-acre Ramsey Creek Park includes a small, sandy beach on the shores of Lake Norman with public swimming access. 18441 Nantz Rd.
Click here to head back to our main map.
Click >> to read about Huntersville, our No. 5 suburb