4 Things to Know: Paul Taylor Dance Company at Sensoria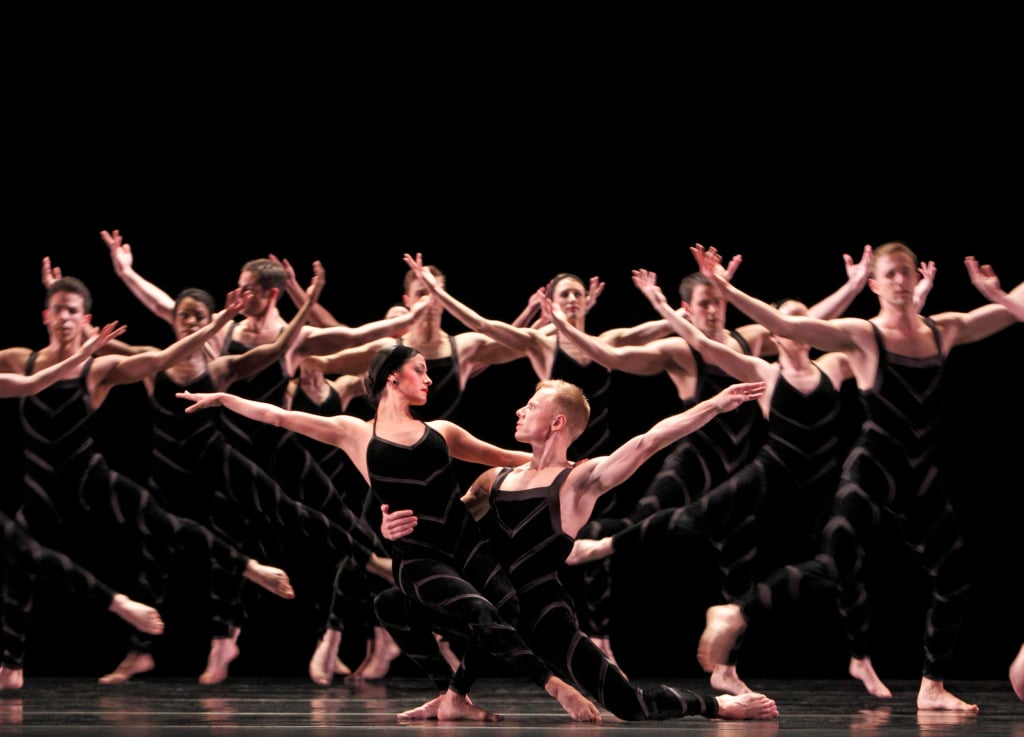 ON APRIL 7 AND 8, the Paul Taylor Dance Company performs in Charlotte, as part of the 2017 Sensoria Festival. The contemporary dance company—formed by Taylor, an esteemed choreographer, in 1954—has brought award-winning shows to more than 500 cities in 64 countries and made nine appearances on PBS programs. Below, check out four things to know about the programs.
1. The Performances. The renowned Paul Taylor Dance Company will have two performances at Halton Theater (April 7-8) during Sensoria Festival, marking the troupe's first appearance in Charlotte in 15 years. The company will perform three Taylor dances in its Sensoria shows: "Brandenburgs" (1988), "Lost, Found and Lost" (1982), and "Le Sacre du Printemps" (1980).
2. The Collaboration. This program comes after a yearlong collaboration among the dance company, Charlotte Ballet, and two Charlotte institutions—CPCC, which hosts Sensoria, and UNC Charlotte. The collaborative effort included work by UNCC associate professor of dance Kim Jones, who was authorized by Taylor to reconstruct lost choreography from his 1962 dance "Tracer." In September 2016, Jones completed the reconstruction process after leading a team that worked on the project for 18 months.
3. The Details. The performances on Friday (April 7) and Saturday (April 8) start at 7:30 p.m. at Halton Theater. Tickets run $35-$55.
4. The Festival. CPCC started a spring literary festival in 1993. Over the past few decades, Sensoria evolved into both a literature and arts event. This year's poet A. Van Jordan, a CPCC Opera Theatre production of Tosca, CPCC Theatre's take on August Wilson's Ma Rainey's Black Bottom, artists MyLoan Dinh and Lee Baumgarten, and author/MacArthur grant recipient George Saunders. Check out the entire schedule for Sensoria here, and read our Q&A with Saunders here.