4 Things to Know: Reigning Doughnuts in NoDa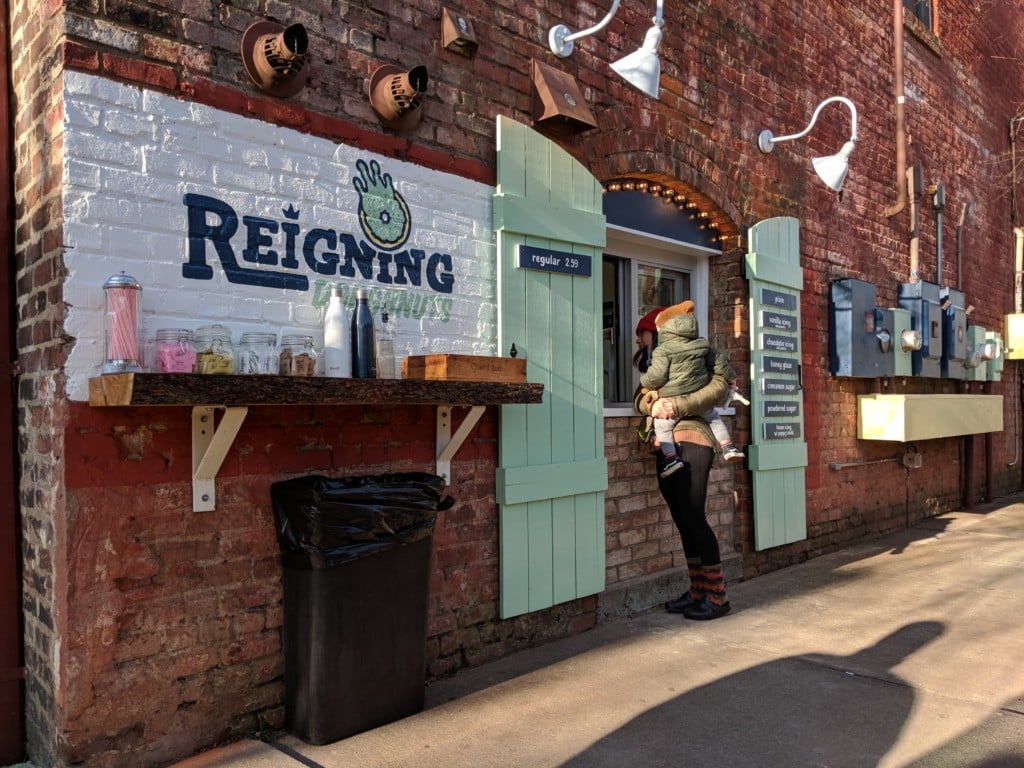 Reigning Doughnuts' walk-up window opened today at 3120 N Davidson St. And despite the cold, there was a consistent line of customers throughout the morning. Here's a primer on what you need to know about NoDa's newest dessert spot.
1. The Doughnut. Your options are plain, vanilla icing, chocolate icing, cinnamon sugar, powdered sugar, honey glaze, lemon icing with poppy seeds, and a planned, rotating "daily doughnut." (They also have Counter Culture coffee.) Doughnut aficionados: These are cake-based, not yeast-based.
2. The Ownership. The team behind this effort, headed up by Jeff Tonidandel, owns fellow NoDa spots Crepe Cellar, Growlers Pourhouse, and Haberdish. Two of those appear on our 2018 50 Best Restaurants list. Read more about Haberdish and Crepe Cellar here.
3. Payment. Reigning Donuts accepts payment by card only: Cash is not accepted.
4. The Hours. The hours are 7 a.m.-11 a.m. and 7 p.m.-11 p.m., with the spot being closed on Mondays.