4 Things to Know: Smart Series' One-Night Art Showcase in South End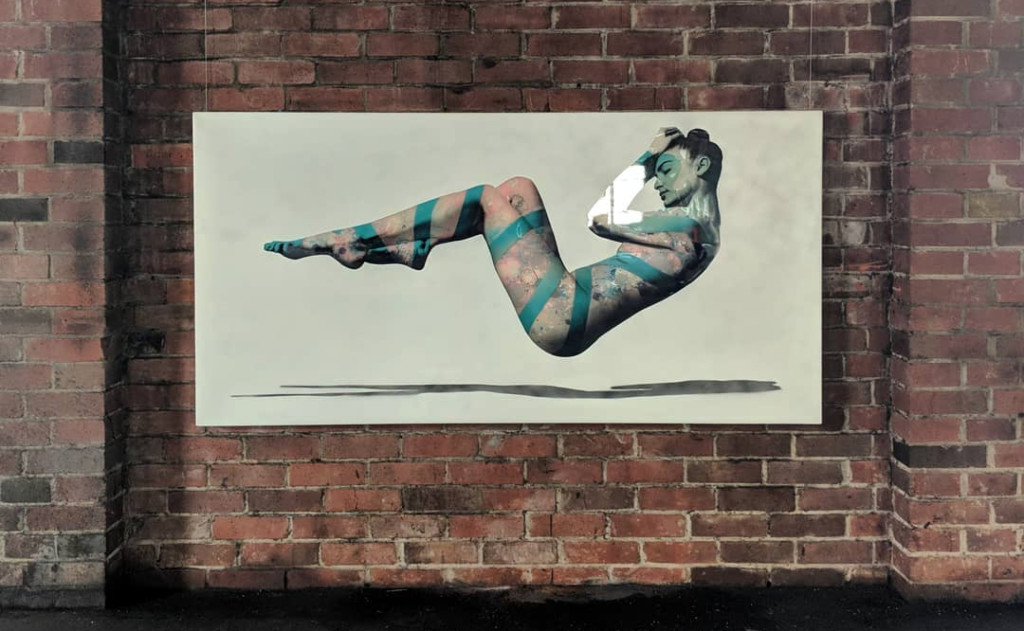 WITH SATURDAY'S "Zenith Nadir" event, the Smart Series debuts in Charlotte with an exhibition of 11 artists in South End. This show features both familiar and lesser-known figures in Charlotte's cultural sector. It's the first-ever event for the Smart Series group, and co-organizer Stewart Millsaps says they are still defining their identity. "We're all on different levels," says co-organizer Stewart Millsaps. "And that's part of the point: for us to grow and get better. … All of these individual styles and ideas of art are going to make this speak for itself. None of us have to 'divulge' what the Smart Series is because we're still figuring that out. It's forging itself."
Below, read about who's featured, who's behind the effort, and what else to expect during the one-night-only showcase.
1. The Artists. Sharon Dowell and Arthur Brouthers are known, trusted practitioners in local arts. While you have probably seen the work of Osiris Rain, Arko 83, and Owl on public walls, "Zenith Nadir" offers a chance to see their gallery-style efforts, with a massive canvas work/installation from Rain in tow. Also expect work from 2017 Guggenheim fellow John W. Love Jr., Goodyear Arts alum Robert Childers, Addison Wahler, Paul Veto, photographer Eric Pickersgill, and Millsaps.
2. The Organizers. Artist Millsaps and commercial real estate broker Logan Bennett are the primary figures behind the scenes of the Smart Series. You may have seen former's work at the Plaza Midwood businesses Petra's or Twenty-Two, but the artist says he's spent much more time trying to grow and make work over the past few years, rather than showing his work. Bennett has promoted music shows in the past in Charlotte, but he approaches the Smart Series more as an arts patron who wants to do his part to cultivate and show work in the city.
3. The Venue. The building at 3021 Bank St. in South End spent six decades as a tool-and-die shop. Now, it's "vacant adaptive, reusable space," Bennett says, which means for one night, it can serve as the temporary home of the Smart Series. "It's a big thing for us to have it in a space that is not fleeting, that it is going to be reused," Bennett says. "Charlotte, to a lot of people, is the town of tearing down everything. These spaces are beautiful brick structures with amazing, barreled roofs that have literally stood the test of time." The pair plan to host future events in similar spaces.
4. The Details. "Zenith Nadar" arrives Saturday, April 7 p.m., at 5 p.m. and running until 11 p.m. Lenny Boy Brewing, which is the venue's neighbor and is also celebrating its sixth anniversary this weekend, is a sponsor for the event and will have its brews and kombucha on hand. Get more information about the showcase here.