4 Things to Know: The Beautiful Book of Exquisite Corpses by Gavin Edwards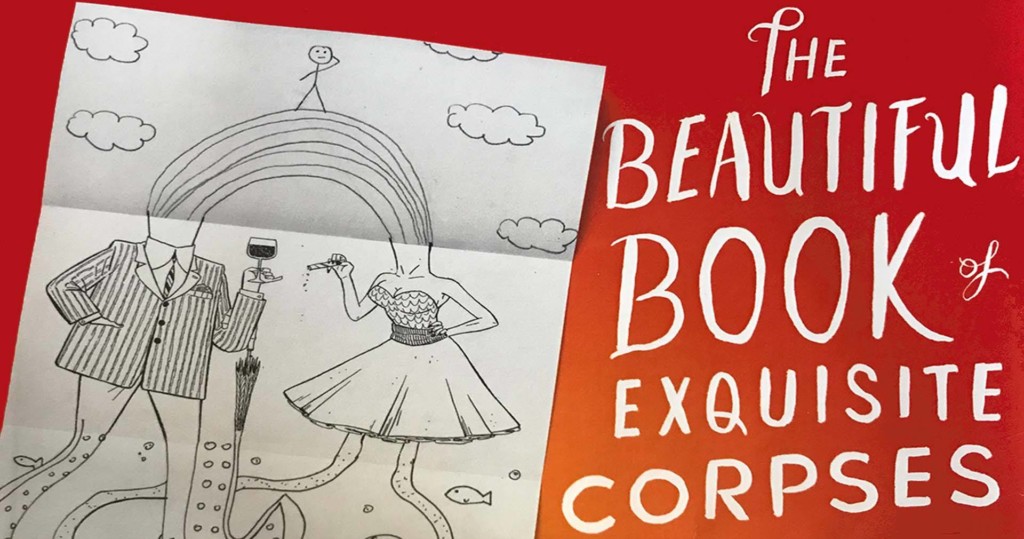 CHARLOTTE-BASED AUTHOR GAVIN EDWARDS has written several books on an array pop culture topics, whether it's the antics of Bill Murray, the short life of actor River Phoenix, and an upcoming examination of Tom Hanks. On Tuesday (Aug. 28), Penguin Books releases his latest: The Beautiful Book of Exquisite Corpses: A Creative Game of Limitless Possibilities, a book packed with drawings from celebrities, writers, and locally and nationally recognized artists, in a package edited by Edwards. Find out more about the interactive release below.
1. The Concept
The idea is rooted in the 1900s, created by a group of surrealist artists. The instructions, as shared by publisher Penguin Books: "Two or more people create an unpredictable artwork by folding the paper to hide each contribution, leaving only small connective lines for clues." The result is a hybrid piece that often offers humorous results. The interactive element for this book is how you can draw or write your own entries on the pages, allowing you to take part in an existing chain.
2. Unexpected Artists and Writers
The list of contributors is full of big names: Stephen Fry, rockers Rivers Cuomo (Weezer), Moby, Robby Krieger (The Doors), Chris Frantz (Talking Heads), and Gavin Rossdale (Bush). Also in the mix: Hamilton costume designer Paul Tazewell, Pulitzer-winning TV critic Emily Nussbaum, and several others.
3. Local Involvement
Edwards uses many artists in the book, in the fields of cartooning, illustration, animation, and even tattoo art. He also invited several regional artists to contribute: Felicia Van Bork, Holly Keogh, Lee Herrera, Dustin Harbin, Wesley Mancini, Mason Dickerson, de'Angelo Dia, Brent Whittington, Graham Carew, Taylor Williams, and Jeff Jackson.
4. The Launch Event
On Tuesday night at Goodyear Arts, a launch party marks the release of the book and gives folks a chance to try out the book themselves. The free event kicks off at 7 p.m.