404 in the 919
North Carolina's legislative staff: Not exactly masters of their domain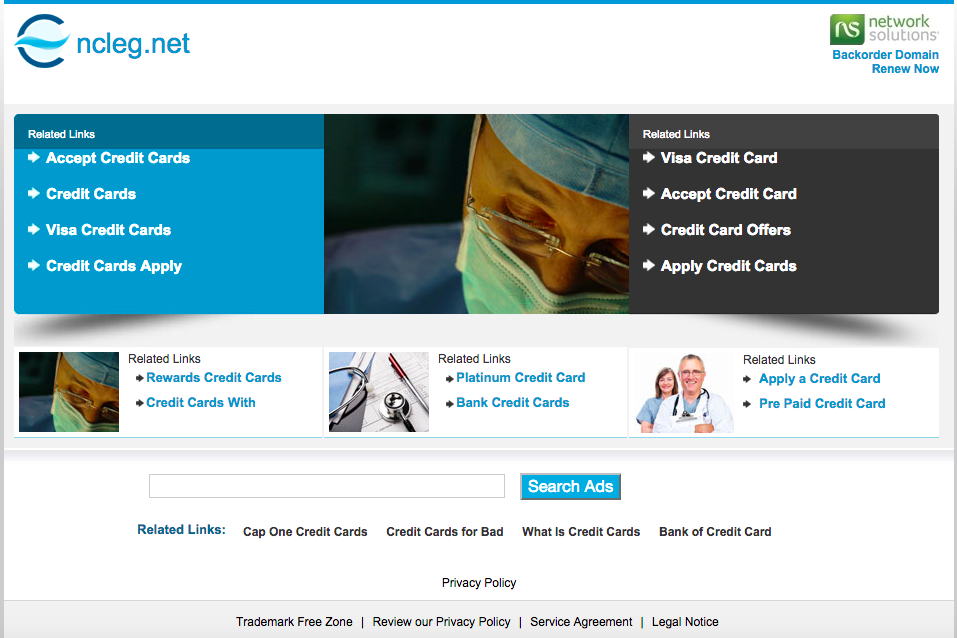 "Now one area where we've found a lot of inefficiency, a lot of inefficiency, is in information technology," Gov. Pat McCrory said last week in his annual State of the State address. "What we've found is that the piecemeal approach we've taken during the past decade to information technology has had disastrous results."
This morning, the General Assembly's IT department proved the governor's point by allowing the domain name ncleg.net, the legislature's primary website, to expire (from WRAL):
IT director Dennis McCarty confirmed that the domain had not been renewed and that the department was "frantically working on it."
"It appears that we have allowed the account to expire by accident," McCarty explained. "It was a five-year renewal. Either we didn't get a renewal notice," or the notice may have gone to an employee who's no longer working at the the legislature.
He said technicians were on the phone with the website vendor early Tuesday morning.
"It ought to be back very soon," he said.
The placeholder page was still in place as of noon.
I'm not going to gloat. These things do happen. Whoever registered the domain name likely is no longer working in state government, so a ball was not so much dropped as just left lying there.
Still, priorities. It's worth noting that those of legislative staff and the legislators they work for apparently didn't include the primary window the public uses to learn about state government.