4th of July Fashion on Charlotte Today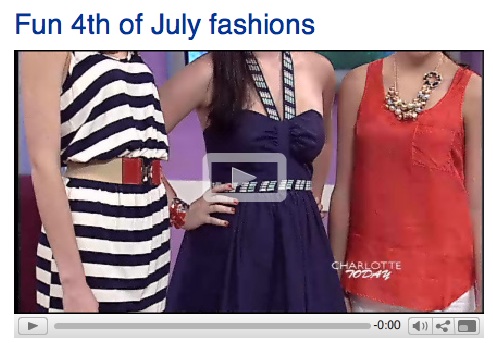 Fab Charlotte Magazine stylist Torie Robinette appeared on Charlotte Today to talk about how to dress for 4th of July – a.k.a. how to look festive without looking foolish. Wearing head-to-toe patriotic colors can be a tricky thing to pull off – in this segment, Torie shows off three looks that achieve the feat with flawless style!
Thanks to Chez Elle, Scout & Molly's and K.La for loaning us the looks! Thanks to our fabulous models, Chandler, Sofia and Erin – all of whom are local, recently-graduated seniors who are headed off to college in a few weeks! And thanks to Charlotte Today for inviting us back on to the show once more!