5 Alternatives For Men Who Wear Backpacks
Backpacks are for school. Briefcases are for work.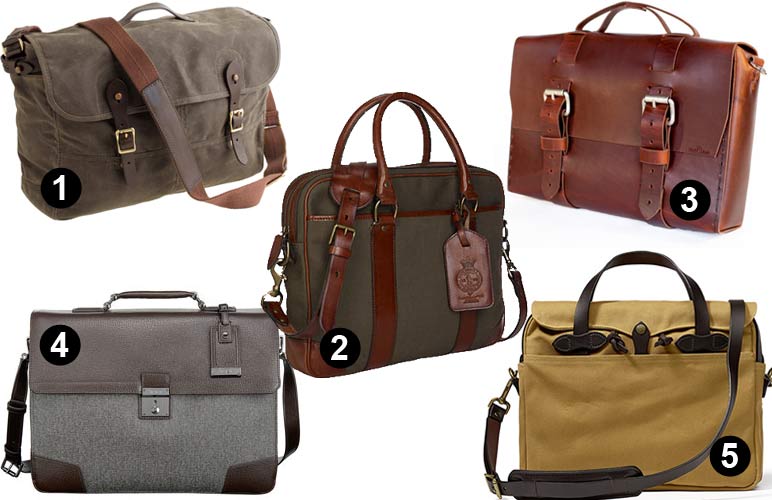 You know what I've never understood? Wearing a backpack (book bag, knapsack, whatever you call it) to work. It just looks funny to me, the whole dress-shirt-and-tie with beat-up-Jansport look, like a grade school kid wearing his dad's suit jacket to school would.
I've griped about it for years and have determined that most people fall neatly into two camps: Team Backpack and Team Briefcase.
I'm a Briefcaser for life. Both of my grandfathers carried briefcases to work, every day, and somehow in my eyes that made them seem more put-together. They were ready to do business, dammit.
Luckily, today's briefcases aren't the stuffy, hard-cornered attaché cases my grandfathers toted to work. They're just as comfy as your backpack, I promise. Some even have a shoulder strap. Here are five briefcases that might just make you convert.
If you just can't bear to break up with your knapsack—I know, #backpackers, the struggle is real—might I suggest a bag that's slim, neutral in color, and perhaps a little more grown-up than your high school book bag:
Herschel Supply Co. Pop Quiz backpack, $70, Nordstrom