5 Alternatives to Wedding Cakes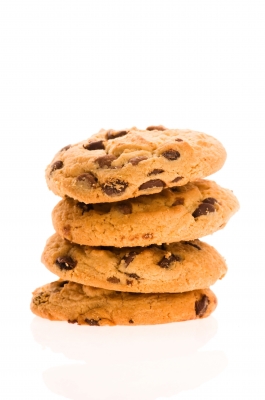 There is nothing that screams "Wedding" more than the classic tiered cake or tower of cupcakes. But what if you don't want to dish out the dough to pay for it? Or what if you and your beau just aren't big fans of cake?
These 5 alternatives to wedding cake might just interest you. If you don't want to scrap the cake altogether, these could be extra dessert options in addition to the yummy cake that you will rub in your hubby's face!
Candy Bar
By "candy bar," I don't mean a huge Snickers bar that everyone will take a spoonful of. I'm talking about a huge assortment of everyone's favorite sweet treats. M&Ms, Skittles, chocolate covered raisins, Sweet Tarts, Red Hots… the options are limitless.
An Assortment of Pies
What a great, Southern alternative to cake. Serve your guests a piece of whatever flavors you choose from. Blueberry, peach, key lime, pumpkin (for the upcoming fall season), pecan, chocolate… my mouth is watering just thinking about it.
Cookie Buffet
This might be the best option for those of your friends who are more picky than the others. There are so many flavors, there is bound to be a cookie for every guest at your reception! I suggest an array of chocolate chip, sugar, peanut butter, oatmeal raisin, and (my all-time favorite) pistachio cookies. And perhaps a scoop of vanilla ice cream on the side?
Ice Cream
Here's a new job for the wedding bartender: dishing out cones and monitoring the toppings buffet. You can go healthy with frozen yogurt, or stick with the old-fashioned ice cream. Perfect for a hot, summer wedding.
Dessert Breakfast Bar
Are you thinking of getting married before noon? Consider serving your guests brunch and having a decadent dessert breakfast bar. Belgian waffles, donuts, crepes, fresh fruit, whipped cream, maple syrup… oh my!