5 Arts Events to See This Month: April 2018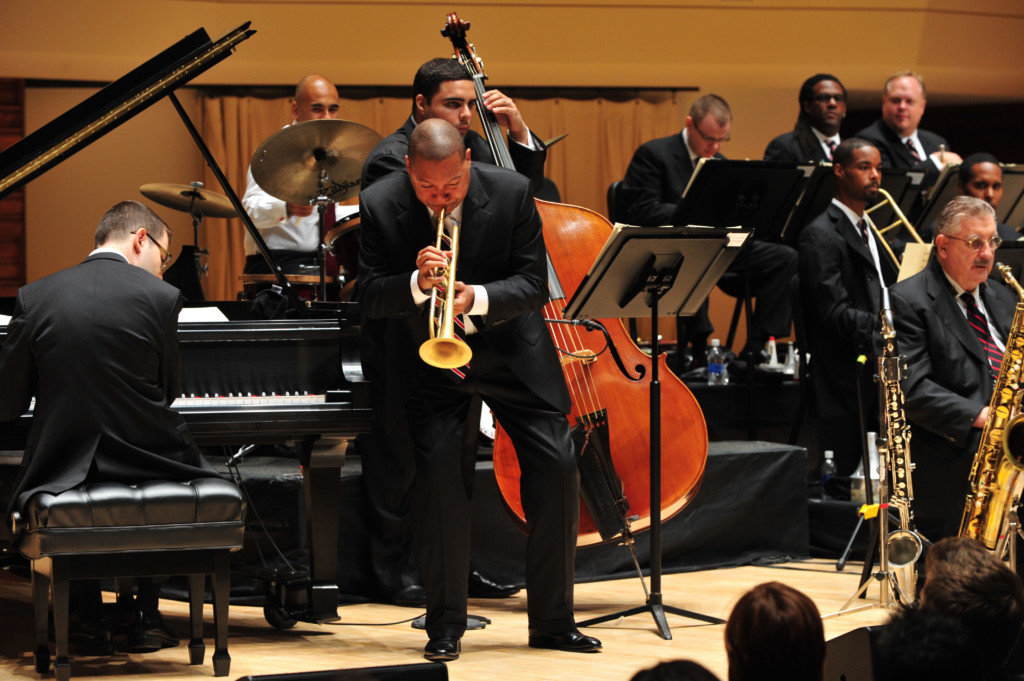 JAZZ AT LINCOLN CENTER's TWO SHOWS AT CHARLOTTE JAZZ FESTIVAL
April 9-15
The annual Charlotte Jazz Festival returns to uptown this month. There are two main stage shows at Knight Theater that jazz enthusiasts need to mark on their calendars: The Music of Thelonious Monk (April 13) and Leonard Bernstein at 100 (April 14). Both are led by the world-famous Jazz at Lincoln Center Orchestra with Wynton Marsalis.
Throughout the week, look for concerts at the Jazz Tent at Romare Bearden Park. Also on the schedule are a jazz brunch, free lunch hour jazz shows, a youth jazz competition, a second line New Orleans-style parade, and several pop-ups and jam sessions at Levine Center for the Arts and other uptown spots. Visit blumenthalarts.org/charlotte-jazz-festival/ for the full list of events.
---
BROKEN SOCIAL SCENE AT NEIGHBORHOOD THEATRE
April 3
The term "supergroup" applies to more than just the all-star status of Broken Social Scene. There are more than 20 musicians who are considered part of the rock band's lineup. The group used 18 musicians for its latest record, Hug of Thunder, which was released last summer.
You won't see all of them when the act rolls through Neighborhood Theatre this month. However, you can expect the primary architects of the record, including Kevin Drew and Brendan Canning, to perform.
---
BENJAMIN BRITTEN'S MOVING MASTERPIECE
April 13-14
To mark the 100th anniversary of the end of World War I, Sensoria Festival offers the Britten orchestral masterpiece War Requiem at CPCC's Halton Theater. The poignant composition requires two orchestras, a mixed choral group, a boys chorus, and three soloists. That adds up to more than 150 performers. The sound is paired with poetry by Wilfred Owen, a British soldier who died in World War I, and Latin Requiem Mass texts.
---
BECHTLER EXHIBIT EXPLORES RELIGION AND ART
Through September 9
The massive exhibition Wrestling the Angel at the Bechtler Museum of Modern Art looks at how spirituality and religion affect works from artists who aren't explicitly representing any one faith. The survey pulls from an international group of creators, though there's one most Charlotteans are familiar with (even if they don't realize it): French-American artist Niki de Saint Phalle, the creator of the museum's iconic Firebird sculpture.
---
THE DEVON ALLMAN PROJECT HEADS TO CHARLOTTE
April 27
Another Neighborhood Theatre show to see: The Devon Allman Project comes to NoDa on April 27. Musicians Devon Allman and Duane Betts come from rock royalty. See where they got their names below.