5 Numbers to Know About NBC's Sunday Night Football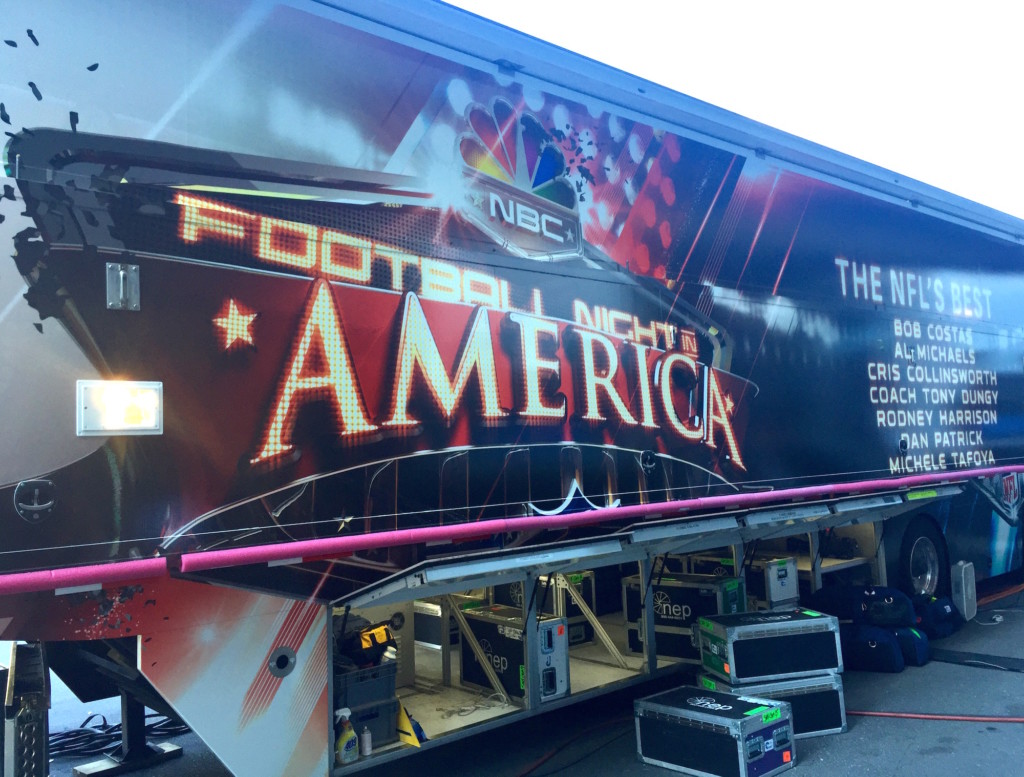 The Carolina Panthers will be in the national spotlight the next two weeks. First, it's Sunday night's matchup with the Eagles, and then, the Colts come to town for Monday Night Football.
Both games also give Charlotte a chance to shine in the primetime spotlight. NBC and ESPN will each bring huge production units to Bank of America Stadium, beaming pictures to millions of fans around the world.
While you're watching Sunday night, here are five impressive numbers to know about NBC's setup:
1 – Sunday Night Football's rating in primetime the past four years, a first for a sports show.
4 – Number of total trailers in the unit.
20 – Miles of camera and microphone cable used to produce Sunday Night Football.
32 – High Definition cameras used for each telecast, including two super hi motion cameras, overhead cable-cam, RF steady cam, and airplane shooting live high definition aerials.
150 – The approximate number of production and technical crew working on the telecast each week.
And here's a quick walk-thru of the scene at the stadium as of Friday morning: