5 Organizing Tips from a Local Pro
Julie Bertram shares some tips on how to plan ahead, manage your time, and keep your calendar neat and clean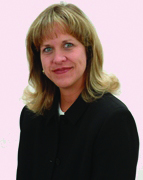 Local organizing pro, Julie Bertram (theorganizingpro.com), shares some tips on how to plan ahead, manage your time, and keep your calendar neat and clean
• When writing a to-do list, always keep it in the same spot so you can continuously update it until you complete your tasks.
• Prioritize your to-do list—to do now or to do later. Not everything is as important or equal.
• Use a different color for each family member.
• Often, students have different schedules during school: A-days and B-days. To keep from forgetting the right book or binder, get two backpacks for each of your children.
• Try to keep with the same schedule weekly. It will make it easier to remember: Designate one night a week to plan and organize for the upcoming week.
The Organizing Pro
803 Wismar Court
Charlotte NC 28270