5 Pizza Styles Found Around Lake Norman
Tour the world without leaving the lake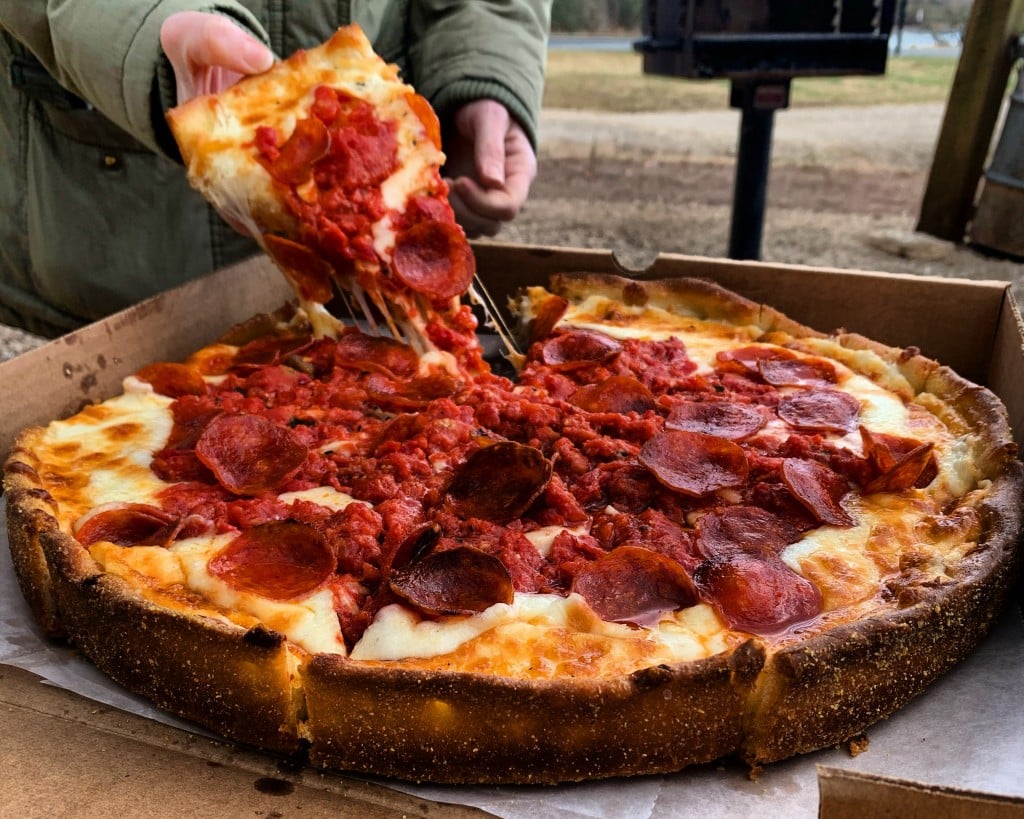 Around Lake Norman, you'll find several pizza options—and many of them bring a specific regional style to the area, from Midwestern to an Italian favorite:
Chicago-Style: Deep-dish lovers in Charlotte point to Matt's Chicago Dog (19732 One Norman Dr., Cornelius) for a prime, multi-layered pie. The box is heavy, so you can pretend you worked out today.
New York-Style: Hand-tossed, NYC-style pizzas at Giovanni's Pizza and Pasta (559 Winecoff School Rd., Concord) are regularly praised by northern transplants—and we all know which style has the most gatekeepers.
Buffalo-Style: Yes, Buffalo has a style, too: Expect a fluffy crust with toppings that cover the entire surface. The aptly named Taste of Buffalo Pizzeria (9610 Sherrill Estates Rd., Ste. B, Huntersville) does it right.
Detroit-Style: Pellegrino's Trattoria (275 N. Main St., Ste. C, Troutman) slings many styles, including Detroit's: rectangular, semi-deep slices with cheese cooked into the crust.
Naples-Style: The thin, wood-fired pies at Aliño Pizzeria (500 S. Main St., Ste. 401, Mooresville) follow a traditional mold. Authenticity points: The tomato sauce is made from San Marzano tomatoes, found only near Mount Vesuvius.
---
Find "24 Charlotte Pizzas You Must Try" here.
On that list, you'll find Detroit-Style also represented at Room & Board in NoDa; another location of Matt's Chicago Dog; and the "Best of Buffalo" represented at Bisonte Pizza Co.