5 Pumpkin Beers You Need to Try in Charlotte: 2021
A smashing survey of seasonal brews, including longtime favorites and newbies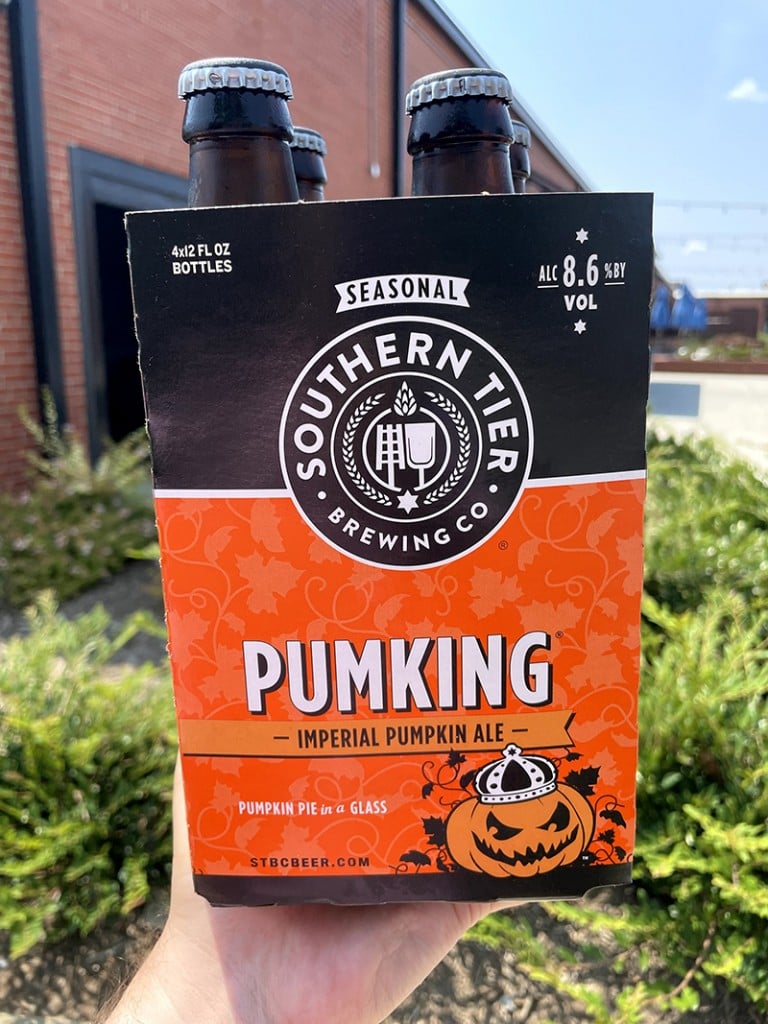 YOU AND I likely disagree on what is "seasonally appropriate." I have an agnostic palate: I enjoy piña coladas in December and gobble steaming beef stew in May. To my friends' and co-workers' disgust, I've been drinking pumpkin beers since late July.
Yes, most of the beers below hit shelves over the summer—because of "seasonal creep," retailers' long lead-in time for transitory and holiday products to maximize sales. To seasonal sticklers, people like me are the problem. But it's like the Halloween section at Target: You're welcome to keep walking until you feel it's time to get spooky. 
Out of respect for my beloved autumnal allegiants, I saved this pumpkin beer guide for today. Let's squash this seasonal squabble and enjoy a round:
NoDa Brewing's Gordgeous
The Recipe: In every batch of NoDa Brewing's pumpkin ale, brewers use 50 pounds of pumpkin and 42 pounds of brown sugar. The spice blend includes cloves, whole ginger root, allspice, and cardamom.
The Bona fides: Gordgeous isn't loved just locally. It won a gold medal in the Great American Beer Festival in 2018 and 2020.
---
Sycamore Brewing's Pumpkin Latte Blonde
The Recipe: Pumpkin Latte Blonde is Sycamore's answer to the ever-popular Starbucks PSL (Pumpkin Spice Latte). House-roasted coffee, real vanilla, and spices blend atop a blonde ale base.
Apt Descriptor: Sycamore's 2020 tagline for this beer still makes me giggle: "Did you know that if you say 'pumpkin latte blonde' 3X in a row, a girl in yoga pants will appear to tell you what she loves most about fall?"
---
Armored Cow Brewing Co.'s The Outlander
The Recipe: This relative newcomer is gluten free. It's packed with pumpkin puree, nutmeg, ginger, ground cinnamon, and a "kiss of Madagascar vanilla extract." The brewery canned it for the first time this season.
Also GF: Armored Cow has multiple gluten-free beers. Among them are Miss Rosie, a crisp blonde ale; and the pale ale Serenity Now, with notes of citrus and orange creamsicle.
---
Southern Tier's Pumking
The Recipe: This is an OG among pumpkin beers. The imperial ale, at 8.6% ABV, has a medium-light body with vanilla, allspice, and cinnamon. Southern Tier makes variants that include a canned Nitro version, a cold-brew coffee Pumking, and an imperial stout called Warlock.
Whiskey Fan? Pumking inspired sister company Southern Tier Distilling to create a pumpkin whiskey with the same name, which has "unmistakable aromas of pie spice, buttery cream, pie crust, and culminates with a richness that flavored whiskey drinkers expect."
---
Catawba Brewing Co.'s King Don Pumpkin Ale
The Recipe: This recipe has roots at Boone's Cottonwood Brewery, where head brewer Don Richardson first made the spiced pumpkin ale in 1997. He gave that recipe to Catawba. The contents: five different barley varieties, pumpkin, and spices that include cinnamon, clove, nutmeg, allspice, and ginger.
New Pumpkid on the Block: Catawba's new Evening Joe Pumpkin Spice Latte debuted in September. Brewers insert a "pumpkin spice latte swirl" into Evening Joe, Catawba's signature coffee blonde ale.