5 Takeaways From the Charlotte Primary
Roberts' head start paid off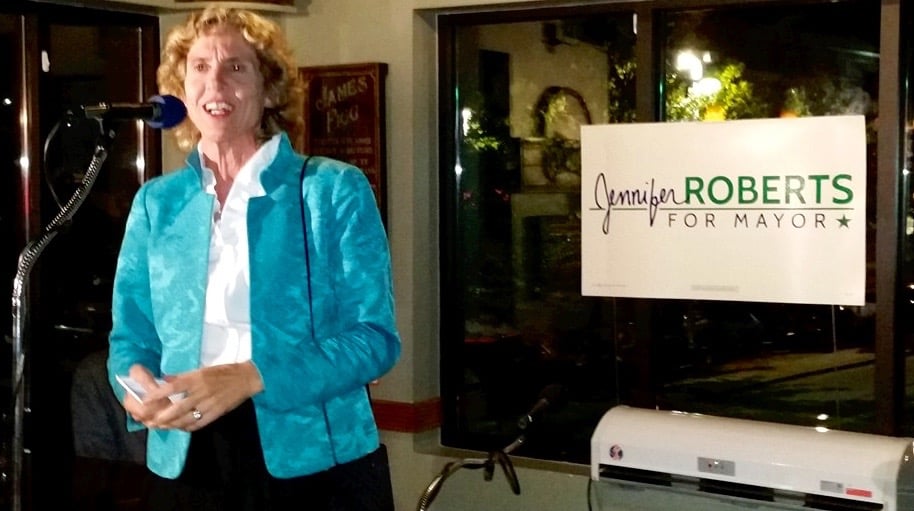 Five (5) takeaways from yesterday's city primary, because I hear people like these list-things.
1. You can't pinpoint—geographically, at least—why Jennifer Roberts led the Democratic mayoral ticket with nearly 36 percent. Her support came from all over the city, even from heavily minority precincts.
2. You can, though, easily identify the main reason. If anything, Roberts' success Tuesday demonstrated the benefits of starting the process early. She announced her candidacy in May 2014, a mere six weeks after the City Council chose Dan Clodfelter to serve out the term of now-imprisoned Patrick Cannon. It allowed her to start raising money. She ended up raising more of it by far than any of her primary opponents.
3. It means she's now the favorite to defeat Clodfelter, who came in second with just under 26 percent, in the Oct. 6 runoff; then win the general election against former Councilman Edwin Peacock, who won the GOP primary against Scott Stone. Whoever wins will be Charlotte's fifth—fifth!—mayor in less than three years. All of you who fretted over Pat McCrory's potential mayorship-for-life, you've gotten your wish.
4. Even though he came in third, David Howard is someone to watch two years from now. The three-term councilman-at-large ran a spirited campaign that made the case, more forcefully and specifically than any other candidate, for Charlotte's future depending on continued public investment on the east and west sides.
5. Turnout was 8.73 percent of eligible voters, which makes it hard to conclude anything too solid except that the little "I Voted" sticker is obviously an inadequate incentive. (Nine percent? Come on.)