5 Things That Would Improve Charlotte Nightlife in 2014 (and Beyond)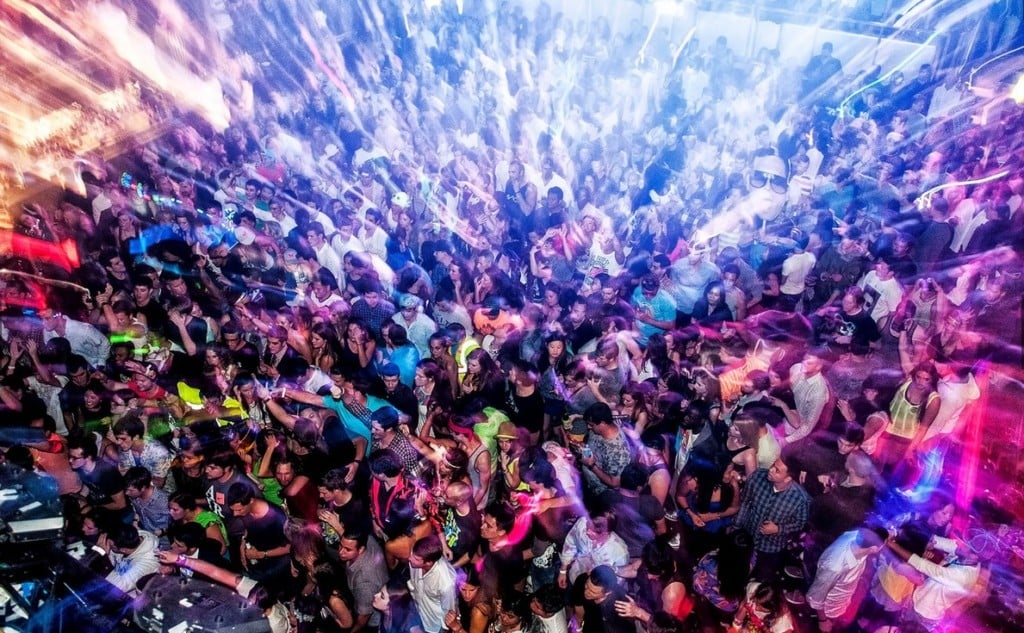 I'm happy with the progress Charlotte's nightlife scene has made since I moved here in 2005. The difference is almost like night and day—we have at least twice, if not three times, as many bars and nightclubs throughout the city now. But like anything that grows, it must be nurtured continuously.
In the spirit of making New Year's resolutions, here are five things I would like to see happen to improve nightlife in Charlotte.
5. Put a cap on the bottle service.
I realize that bottle service is a lucrative, if not the most lucrative, part of the nightlife industry, and its ascension over the last five years in Charlotte is a reflection of the growth in our nightclubs. But the focus on guests "buying bottles" or getting VIP tables by club managers is sometimes too aggressive, when more attention should often be paid to creating a better overall experience for all patrons. Yes, we have a lot of big spenders here in Banktown, but I don't think most people want to have a $500 or more club tab on an average Saturday night out.
4. Park in a driveway, drive on a parkway.
If you're spending a night out in Uptown, you can pretty much expect to have to pay to park. It comes with the territory. But that's also (one of the reasons) why many people flock to other urban neighborhoods throughout the city. Perhaps none has become more popular in recent years than Montford Drive, with its
row of local hotspots
. Several nights a week you'll find a plethora of people strolling the drive, going in and out of various restaurants and bars. But the parking—or lack thereof—albeit free, is increasingly becoming a nuisance. Thankfully, improving parking along and around Montford Drive is part of plan by the city, known as the
Park Woodlawn Area Plan
, created by the Charlotte-Mecklenburg Planning Department and a citizen advisory group. The plan was adopted by Charlotte City Council in June, but its implementation could still be several years away.
3. Ballers should ball out.
Charlotte has had two major professional sports teams for almost two decades now—not to mention the dozens of NASCAR drivers who have lived in the area throughout most of the sport's history. That's a lot of multimillionaires living in the city. And while you'll occasionally see players from the Panthers and Bobcats (soon-to-be-Hornets-again) out at local bars and nightclubs, it's time for a few of them to do more than buy tables for a night. In many cities, some of the top nightspots are owned by the city's pro players. The only one I'm currently aware of here is the Dale Earnhardt Jr.-owned
Whisky River
, which has thrived in Charlotte since 2008 and has gone on to
expand to other cities
. There is, also, the Wild Wing Café chain that was
purchased two years ago
by a private equity group led by former Carolina Panther wide receiver Muhsin Muhammad.
2. Light rail, too-light hours.
The
LYNX Blue Line
, a.k.a. the first leg of Charlotte light rail, has been pivotal to spurring development throughout Uptown and South End. And that includes the nightlife scene. But it's time that CATS gets on the ball and allows the light rail to run later on weekends. It currently stops running roughly between 1:30 a.m. and 2 a.m. on Saturday and Sunday mornings (depending on what stop you're boarding). With a mountain of new apartment complexes going up in South End and nearby areas, which are attracting droves of young, urban dwellers, the light rail needs to make it more conducive for them to be able to ride it home after a late night at the club.
1. Later liquor.
And now the granddaddy of them all: Charlotte's liquor laws, which haven't changed a whole lot since your grandfather was hitting the bar scene as a young man. I'm not going to even get into all of the nuances (
I did a little here
, though) of our liquor laws, which are managed by the
Mecklenburg County Alcoholic Beverage Control (ABC) Board
(
regulated by the state
). But here's what I will opine on: local bars and nightclubs (and even restaurants) should be allowed to sell alcohol past 2 a.m. In case you didn't know, they can't. That's why most bars and clubs in Charlotte close at 2 a.m., or shortly thereafter. They can't sell any more booze, which means they can't really make any more money for the night, so they turn the lights on and tell us we ain't gotta go home but we gotta get the hell out of there. I'm not suggesting that people be allowed to drink at bars all night, but give us one extra hour and it would do wonders for improving the nightlife scene. When I have friends visiting from other cities, some of them can't believe how early our clubs close.
Be sure to bookmark www.charlottemagazine.com/Blogs/Dusk-Till-Dawn to stay plugged into Charlotte's nightlife and social scene. Click here to sign up to receive the weekly Dusk Till Dawn e-newsletter. Follow me on Twitter @HollidayInk; email me at jarvish@grownpeopletalking.com.