5 Things To Know About Friday's Not Your Mom's Pop-Up Shop
FOMO is the worst. Don't miss out.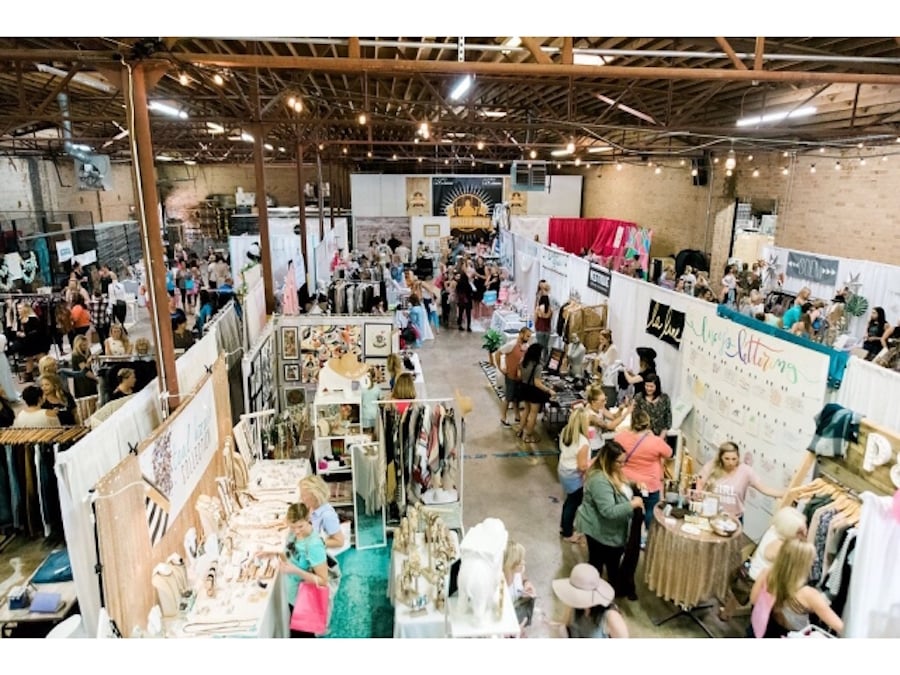 In case you haven't heard, Girl Tribe Co. (also known as your go-to group of lady entrepreneurs in Charlotte) has teamed up with Charlotte Parent and Charlotte magazine to bring the city a pop-up shop hip enough for cool moms and their fun friends. Not Your Mom's Pop Up Shop is this Friday (Sept. 29) from 11 a.m. to 5 p.m. at Lenny Boy Brewing Company (3000 S. Tryon St.).
(GIPHY)
Although some elements from (formerly Pink Social) Girl Tribe Co.'s pop-ups will stay consistent—the energetic music, gift bags, and photo booth aren't going anywhere—Girl Tribe Co-Founder Sarah Baucom says this event will be much more laid back than the company's past seasonal shopping events.
"We really want our mom friends to be able to enjoy a day out that will be low-stress and high-fun," Baucom, mother to a little girl, says. Girl Tribe's other co-founder, Carrie Baker, is also a mother, so the two understand how hard it can be to make time for yourself as a mom. Of course, if mothers can't tear away from the young ones for a Friday Funday, there will be plenty of kid-friendly entertainment at the event.
If you're looking to attend the Not Your Mom's Pop Up Shop, here's what you need to know.
1. The Vitals
The Not Your Mom's Pop Up Shop will go from 11 a.m. to 5 p.m. on Friday, September 29, at Lenny Boy Brewing Co. (3000 South Tryon St.) The event is free to attend.
2. The Vendors
Lenny Boy's space will host 35 local, mom-focused businesses for you to shop. A few of the vendors include Bonita Piña, Blue Sage Baby+ Kids, Traveling Chic Boutique, and Well Kept, to name a few. The full vendor list can be viewed on the Facebook Event Page.
3. The Bubbly
The first 50 guests in the door will receive a free mimosa. #Motivation.
4. The Entertainment
If you've got tykes in tow, there will be a face painting station. And if you're on a mission to live your best life, stop by The Daily Details' braid bar for freshly twisted tresses, then treat yourself to something from King of Pops.
5. Did We Mention it's FREE?
Zero. Zilch. Nada. Admission to Not Your Mom's Pop Up Shop, like love, don't cost a thing, thanks to sponsor Lineberger Orthodontics picking up the tab. Plus, just for being there, you'll get a Girl Tribe shopping bag, so what's holding you back? Get that holiday shopping done early, and enjoy your first mom's day out in who knows how long. You deserve it.
RSVP here and tell your Facebook friends where you'll be this Friday.