5 Things to Know About Phantom of the Opera (Feb. 4-15)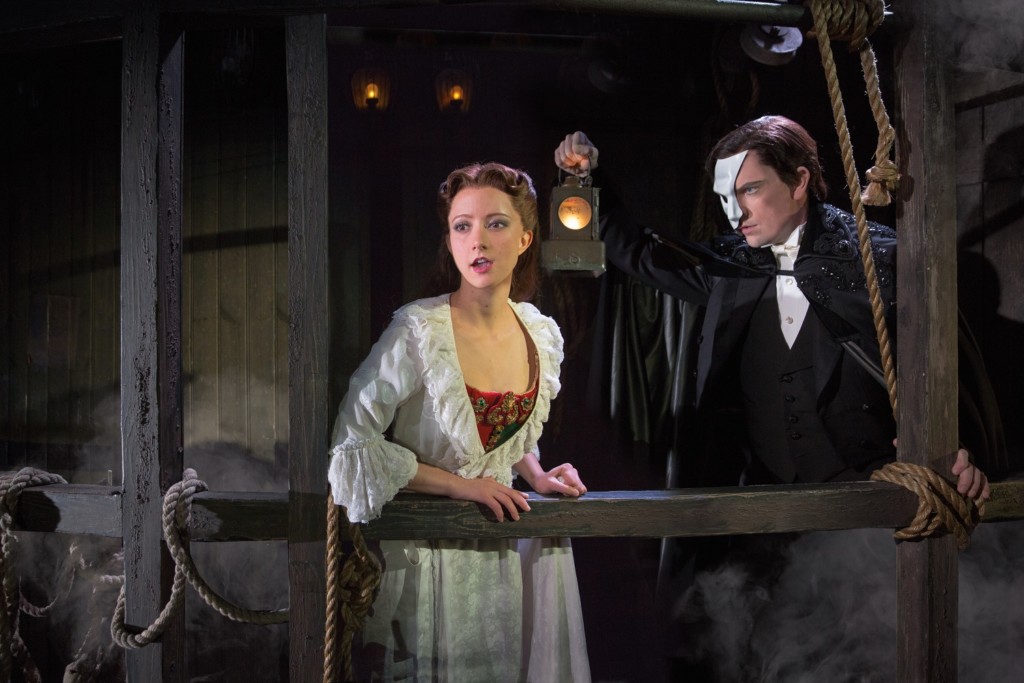 Phantom of the Opera has arrived at the Belk Theater for a 12-day run. The Revue blog was invited to a behind-the-scenes look at the production, ahead of a Thursday performance. Here's what we found out:
1. This isn't a low-key production. Cameron Mackintosh's version of the tale is one of the largest productions on the road. Fifty-two performers, including the cast and the orchestra, tour with the show, which has hit dozens of cities leading up to its Charlotte dates. Expect special-effects, enormous set pieces, and of course, a booming soundtrack. The cast includes Chris Mann as The Phantom, Katie Travis as Christine, Storm Lineberger as Raoul, and Jacquelynne Fontaine as Carlotta.
2. The chandelier doesn't disappoint. The object is a character of its own, and that's why they tapped Howard Eaton to design it. You probably saw another design by Eaton a couple years: the rings for the 2012 London Olympics. The chandelier is rigged for electricity and pyrotechnics, adding to the danger it's supposed to represent in the story. Here are the stats: 6,000 beads, one ton in weight, and constant maintenance required. For audience members sitting below, it'll be hard to not keep looking up.
3. The cast is young, but they respect the history. "People have so many opinions of the character," says Lineberger, on his character, Raoul. "You can take all of that and go even further. You can just keep adding layers. There's entire book on Raoul. Now I get to write my own chapter."
4. They didn't skimp on the costumes, either. "We have the original designs by Maria Bjornson," says Heather Chockley, a stage manager for the production. "We have three full-time wardrobe people, and we pick up 10 local dressers in every town. On top of that, a laundry person and a stitcher. There are constant repairs happening. You're losing stitches and beads across the country; we find them everywhere." One dress, for the character Christine, has $30,000 wrapped up in it, with back-ups in case of major damage. The costumes take up an entire semi-truck.
5. The production is just as daunting to set up and take apart. Phantom of the Opera takes 3.5 days to move in and set up, and 12 hours to tear down. "It's always easier to take apart a puzzle once you've put it together," Chockley laughs.