5 Things to Know About WICKED at Ovens Auditorium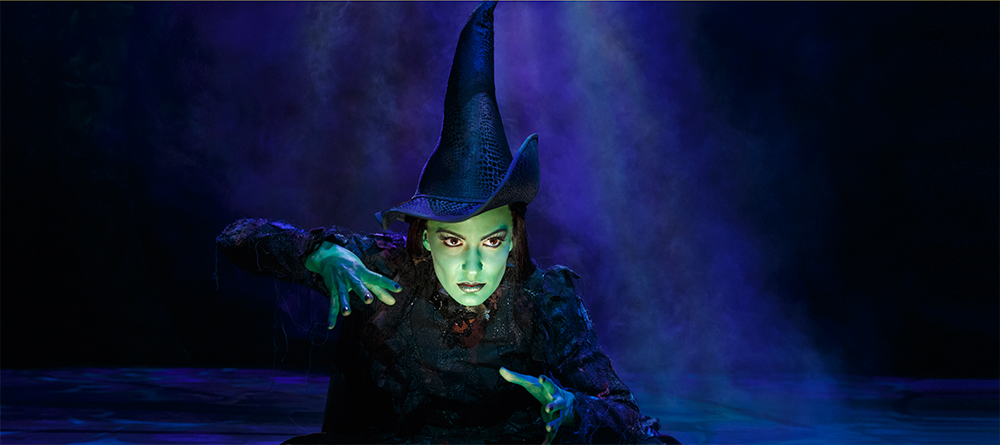 THROUGH JAN. 31, the witches and other residents of Oz are in town for a run of Wicked at Ovens Auditorium. The show's already packing the venue, but not everyone is familiar with this high-flying musical. Here's a primer, with five things to know. Tickets for the show can be purchased here.
1. So what is this show about? Wicked: The Untold Story of the Witches of Oz is based on the 1995 novel Wicked: The Life and Times of the Wicked Witch of the West, penned by Gregory Maguire. Between those two (pretty straightforward) titles, you can see what's happening here. The story of Elphaba, the Wicked Witch of the West, may be more complicated than it seems after viewing the MGM classic film The Wizard of Oz. In Wicked, Elphaba starts out as a promising, yet tortured student who befriends another young woman named Glinda (named "Galinda" when they meet). The first production of Wicked debuted on Broadway in 2003 and nabbed six Drama Desk awards and three Tonys.
2. The cast has big shoes (or ruby slippers) to fill. The original principals in Wicked were Idina Menzel (of Frozen fame) and Kristin Chenoweth, both celebrated Broadway stars with their own Tony Awards. But with this production, the roles are in capable hands with Emily Koch as Elphaba and Amanda Jane Cooper as Glinda. Koch was a standby for Elphaba on Broadway, and Cooper performed as Glinda on the first national tour.
3. Wait, this is the second national tour for Wicked? Oh yeah, and the first was a big deal. More than 10 million people in 55 cities saw it. Total gross: $790 million. After a few years packing theaters across the country, they started this current, second tour in 2009, affectionately titled the "Munchkinland Tour."
4. But "second tour" doesn't mean "second-rate." Apart from a professional cast full of Broadway vets, the sets, costumes, and special effects of this show are dizzying and impressive. Though the Belk Theater is a preferred backdrop for touring Broadway shows in town, Ovens Auditorium provides the mechanics, space, and sound required for such a massive performance. Two words: flying monkeys.
5. How long is it? Can I bring my kids? For parents who need a timeframe for the sitter, here's the breakdown: The show comes in around 2 hours and 30 minutes. There's also a 15-minute intermission. On the show's official page, the recommended age for a child attendee is 8 and up.