5 Things to Know: Pastry Chef Charles Asch
Of Angeline's and Merchant & Trade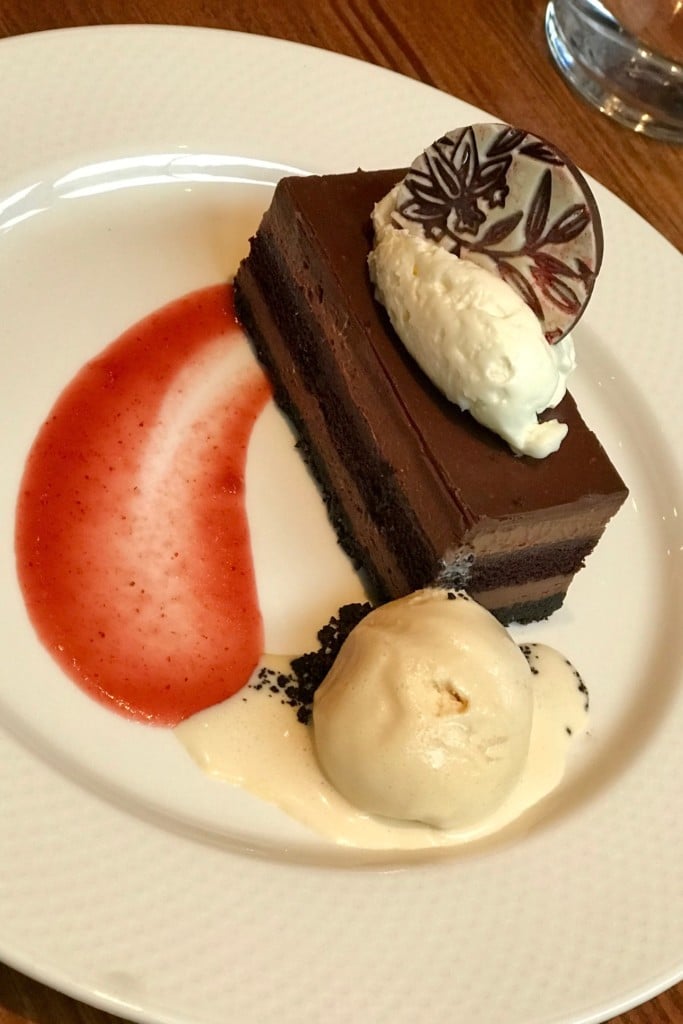 A YOUNG and talented pastry chef has landed in Charlotte, and he's ramping up the dessert menus at both Angeline's and Merchant & Trade. Here's five things to know about Charles Asch.
Charlotte is his adopted hometown. The 36-year-old grew up in Maryland and spent his early years as a pastry chef in New York City before heading up the dessert program at the Atlas Restaurant Group in Baltimore. He moved to Charlotte in September 2018 with his wife and their young son.
He uses ingredients from the garden in his desserts. Asch's version of peach cobbler at Angeline's is made with local peaches, topped with a rosemary-thyme streusel crumble, and served with fennel gelato. To complement the restaurant's Italian-inspired menu, he pairs his zeppoles and bombaloni with strawberry basil sauce. "I want you to taste all the ingredients, not just the sugar," he says. He also loves to change it up, so guests can expect a seasonally rotating lineup of desserts.
He puts new twists on old favorites. His chocolate cake is elevated with olive oil. Strawberry gelée balances the dense chocolate; caramel gelato adds a hint of saltiness. And he always keeps cheesecake on the menu, though his variation has an amaretti cookie crust and comes with raspberry sorbet.
He can't be rushed. Most mornings Asch is in the kitchen between 6 and 7 a.m. He'll spend two to three weeks developing a new menu item. And because each of his desserts is made to order, expect a 12-minute wait on his cobblers and custards. "I learned how to create a dessert menu to put the exclamation point on the whole dining experience," he says. "Your desserts are the last impression for the guest— make it count and make them leave with a smile."
His dessert menu for Merchant & Trade is coming soon. In keeping with the concept of "social snacking" on the rooftop bar, Asch's desserts will be easy to eat standing up. He's planning to serve cake pops "planted" in edible dirt in flavors like chocolate and vanilla, and seasonal varieties like pumpkin and mint. He'll also offer a trio of gelato and sorbet that changes daily with flavors like juniper berry, cookies & cream, passion fruit, and morello cherry. Look for Merchant & Trade's dessert menu later this month.
White chocolate cheesecake with amaretti cookie crust.
---
Peach cobbler with rosemary, thyme streusel crumble, and fennel gelato.
---
Butterscotch custard with caramel and creme fraiche chantilly cream.