5 Things to Know: Pecha Kucha Vol. 16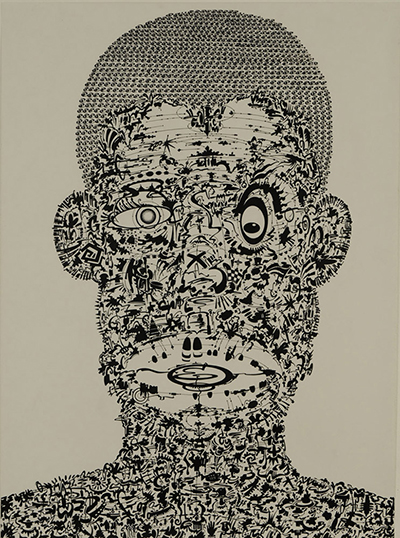 SURE, THURSDAY'S PECHA KUCHA may have "Volume 16" in the title, but those familiar with this presentation-based event are going to see a few changes in this week's rendition. Here are five things to know about the event at La Revolucion Tacos, Mexicology, and Good Times at AvidXchange Music Factory.
1. The Format
If you're new to Pecha Kucha, it works like this: The self-described "social show-and-tell event" hosts presenters who offer 20 slides for 20 seconds each. That's just 6 minutes and 40 seconds. The format began in Tokyo a few years back, and it's been happening here since 2008, organized by the non-profit Que-OS. Pecha Kucha gives presenters a chance to share their passions, inspirations, and message under these confines.
2. The Languages
Here's the thing about the "Pecha Kucha Vol 16: Art w/o Borders | Arte sin Fronteras" event: For the first time, it's going bilingual. While a majority of presentations are in English, a few are given only in Spanish this time around. This change to the local chapter of Pecha Kucha helps to include creatives in the city who may not often get this type of platform.
3. The Speakers
After the call for entries for Vol. 16 had closed, the Keith Scott shooting and protests that followed pushed organizers to open up submissions again. It's the first major arts event in the city to use its platform to address Charlotte's unrest. After a statement, Pecha Kucha announced its finalized list of speakers: Astrid Chirinos, Holly Martin, Juan Logan, Kia Moore, Lee Baumgarten, Leonor Demori, Mark Greenfield, Michael Sales, MyLoan Dinh, Sheila Smith, and Zhenia O. Martinez Carrillo.
Check out Pecha Kucha's statement following the Keith Scott shooting below.
4. The Hosts
As usual, actor/director/musician/poet/producer Quentin Talley takes the mic for Pecha Kucha. But this time, he's joined by a co-emcee: Judith Barriga of Latina 102.3 FM.
5. The Details
Thursday, Oct. 20, at 7 p.m.
$10
La Revolucion Tacos, Mexicology, and Good Times
900 NC Music Factory Blvd.
---
Pecha Kucha's Sept. 24 statement following the shooting:
A few weeks ago we announced our objective to take the long running Pecha Kucha Charlotte (PKNCLT) series in a new direction, to be more intentional about being inclusive, and to extend the open platform for creative expression to those in the community who have traditionally been left out from the cultural and creative resources of the city. We had invited applications to present (in English or Spanish) at our first bilingual PKNCLT on Oct 20, titled Art without Borders/Arte sin Fronteras. Then things unfolded this week that delivered an urgent reminder to all of us about the borders that exist within our city.
We are not an activist organization – we are only a small grassroots collective of artists, designers and other creative professionals, who come together to try use our talents for the greater good. But there comes a time when one cannot remain silent, neutral or inactive; when one loses the privilege of turning away from what is happening to one's fellow being, and seeking refuge in one's art.
We are reopening the call for entries to present at the Oct 20 PKNCLT and extending the deadline to next Wed, 9/28. And we are seeking presentations/performances that address what is happening in the city right now, its underlying causes – and fresh approaches and mindsets that can create new outcomes and possibilities for everyone. We want to hear all voices: black, brown, white, native, immigrant, Spanish, English… let's share our realities, let's connect through the common language of art, let's lift our voices together.
We believe in the power of art, in its ability to transcend boundaries and transform lives. We also believe in living and creating in a city that is welcoming to and supportive of everyone irrespective of their race, background and income. Please participate, please spread the word, and please show up.