5 Things to Know: The New Asheville Art Museum
The institution is back on Thursday (Nov. 14)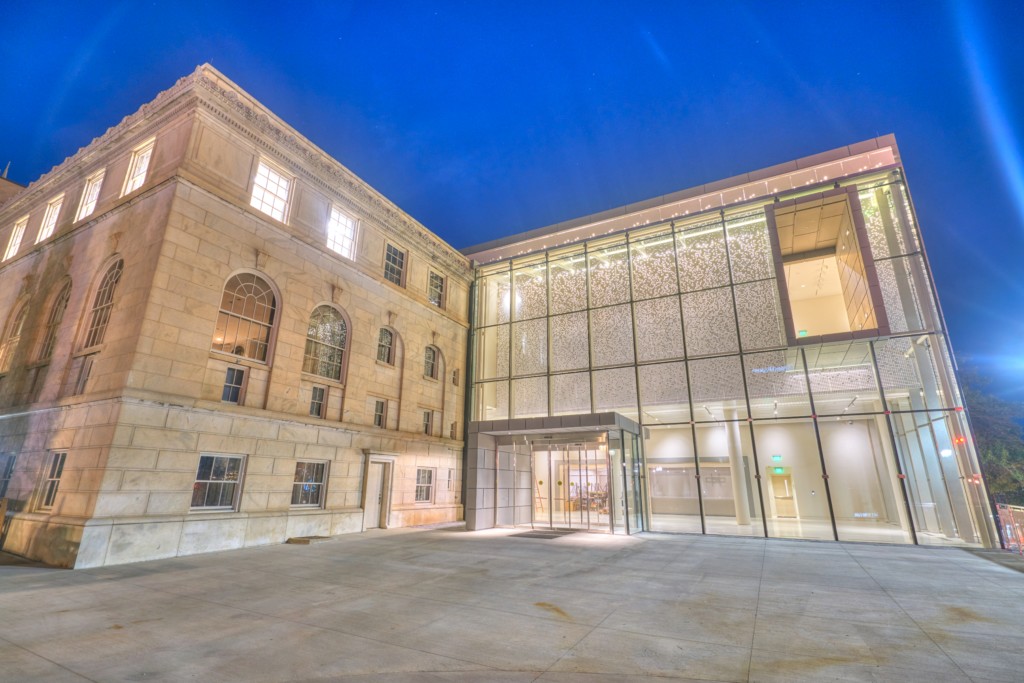 IN A RECENT LONGFORM STORY, we took a deep dive into the history and continuing legacy of Black Mountain College. As the Asheville Art Museum re-opens with a new building this week, art-lovers can find an entirely new portal into the beloved school—as well as a slew of other exhibitions and features worth your time there. Here's what you should know ahead of Thursday's grand opening:
1. The Building
This new, state-of-the-art facility encompasses 54,000 square feet. That's more room for the museum's collections and exhibitions, special programming, and classrooms and studios. New architectural features include a two-story "glass curtain wall," a John Cage-inspired, perforated design on metal and glass throughout the structure, and "the oculus," a contemplative 15-foot glass window inside the SECU Collection Hall.
---
2. The Exhibitions
Among the exhibitions is Appalachia Now! An Interdisciplinary Survey of Contemporary Art in Southern Appalachia. The display, curated by Jason Andrew, offers the work of more than 50 artists that show a wide range of perspectives and approaches in the region. "While the museum is centered in Southern Applachia, I wanted this show to have a national resonance," Andrew told Charlotte magazine. "Adding 'now' was allowing the artists to dictate and describe to us what it's like to live in Appalachia. I wanted that history to be seen through the eyes of those 50 creatives."
Other opening exhibitions include the photography-centered Points of View and Intersections in American Art, a major "reinstallation and reinterpretation" of the museum's collection.
---
3. Black Mountain College Ties
The school, opening between 1933 and 1957, has always been a major influence for this museum. Faculty and students there included Robert Rauschenberg, Cage, Ruth Asawa, and others. You can see works from instructors and alumni in the collection, as well as artists that continue to be inspired by them. Read more about the college here.
---
4. Wells Fargo Art PLAYce
This self-guided space offers a hands-on experience for all ages, giving visitors the chance to make art and hone a stronger visual literacy. Stations and projects will change on an ongoing basis. The Old Wood Co. crafted tables and chairs for the space.
---
5. The Opening
Opening Day arrives on Thursday (Nov. 14), from 11 a.m. to 6 p.m. Ongoing admission is $15, and hours are 11 a.m. to 6 p.m. on Monday, Wednesday, Friday, Saturday, and Sunday, 11 a.m.-6 p.m. on Thursday, and the museum is closed on Tuesdays.