5 Things to Know: Yafo's New Dilworth Location
Spot opens on Tuesday, Dec. 18. Here's what's new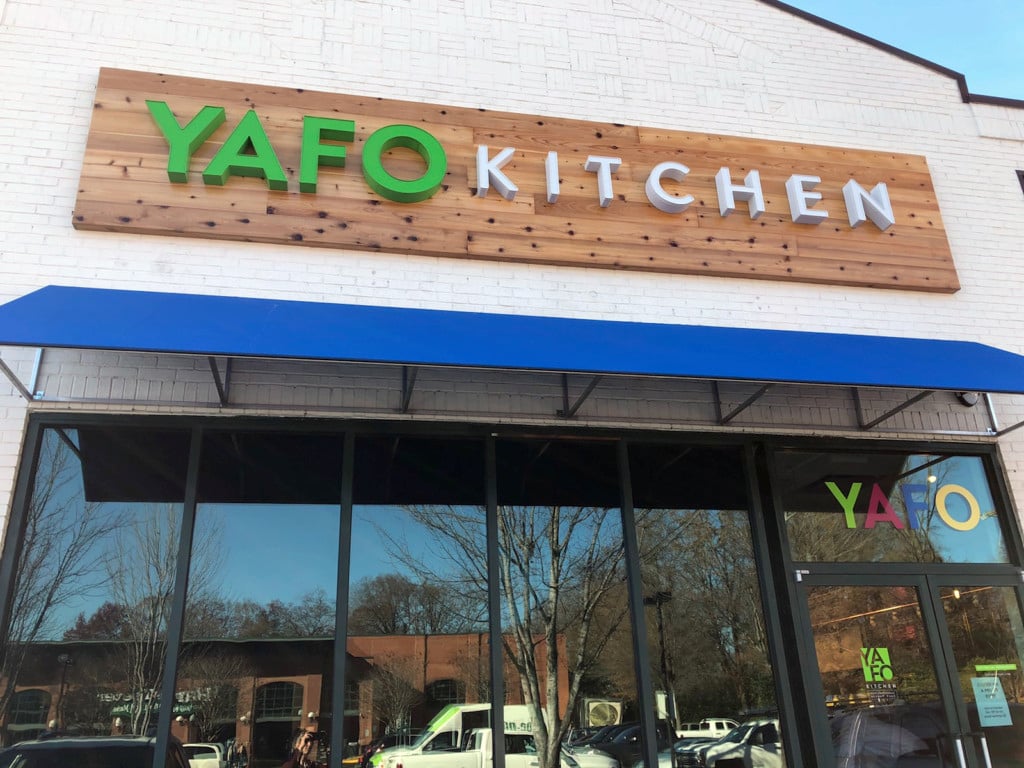 Yafo, the popular Mediterranean and Israeli fast-casual spot, is expanding with their third restaurant opening tomorrow in Dilworth. While the menu is largely the same, the East Boulevard location has some changes and new features to look out for.
1. Carmen Vasquez is leading Yafo Dilworth's kitchen as executive chef and partner. Shai Fargian, Yafo's corporate chef and partner who founded the first location in SouthPark with FS Food Group's CEO Frank Scibelli, is still involved in this new spot, but Vasquez will be in charge of the kitchen. She brings 18 years of experience working with FS Food Group starting at Mama Ricottas in 2000.
2. This will be Yafo's largest kitchen yet with more space for desserts. While the seating area in the Dilworth restaurant is about the same, Vasquez has a much larger kitchen to work with, including a large pastry area with a stirrer the size of a boat's motor. Expect new and plentiful desserts (think Turkish coffee brownies) to come out of Yafo Dilworth's kitchen.
3. With a larger kitchen, Yafo plans to grow their catering business. All catering orders will come out of the Dilworth restaurant, which is especially helpful with its close proximity to uptown. You can order catering through Plate Perfect Catering (or order online for just you or a smaller group here).
4. Join the Hummus Hustler rewards program. This new program helps frequent eaters earn points with each purchase at all Yafo locations. Just for signing up, you'll get 250 points. Then, for every $1, you'll earn two points. Once you hit 500 points, you'll get a free meal (up to $13). Plus, you'll get to brag about the title of Hummus Hustler to your friends.
5. Yafo isn't done expanding. Fargian says they're constantly hearing from guests begging for the chain to expand to Ballantyne. They're keeping an eye on the area, but no new location has been decided upon yet.