5 Things You Should Know About CIAA Week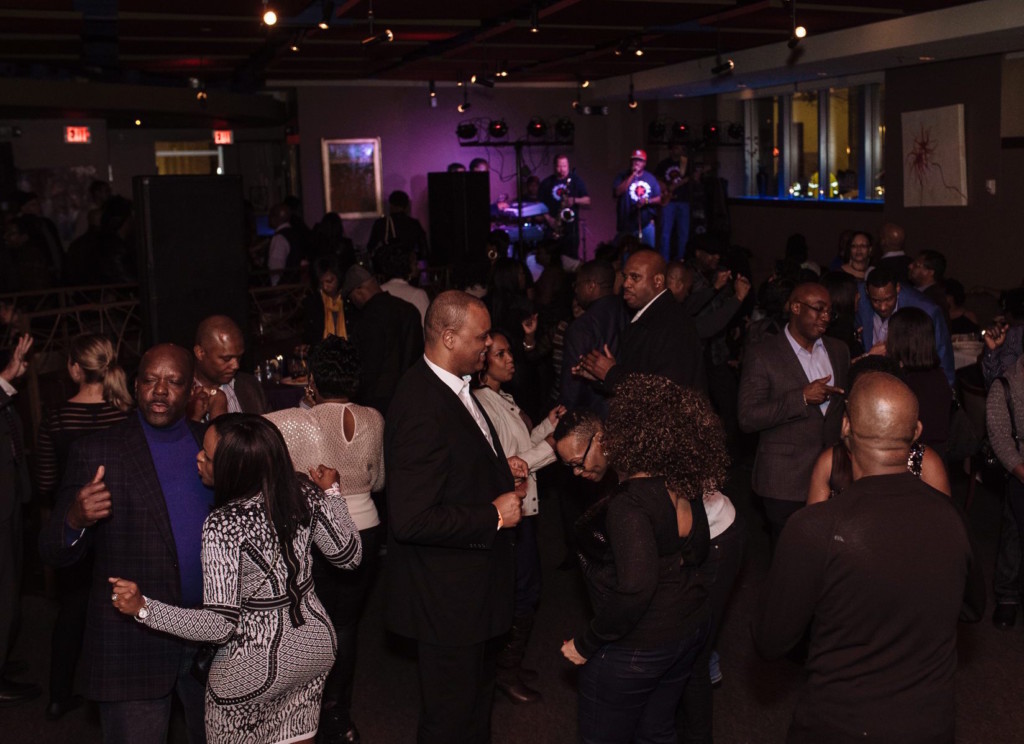 THE ANNUAL CIAA TOURNAMENT is one of the most famous basketball events in the country that's actually not known primarily for basketball. The tournament has been around a long, long time, and this is the 12th consecutive year it's taking place in Charlotte. Each year, CIAA Week draws tens of thousands of visitors, including many first-timers. Whether this is your first time joining in on the fun, or you haven't been in a while, or you're just curious as to what this whole CIAA thing is about, here's what you should know.
1. History Matters
CIAA, which stands for Central Intercollegiate Athletic Association, was founded in 1912 as the first African American athletic conference in the country, and is a part of NCAA Division II. This is the 72nd year for the men's basketball tournament and the 43rd year for the women's tournament. There are 12 colleges and universities in CIAA, most of them relatively small schools. Eight of the 12 schools are located in North Carolina (in bold): Bowie State University, Chowan University, Elizabeth City State University, Fayetteville State University, Johnson C. Smith University (Charlotte represent!), The Lincoln University of Pennsylvania, Livingstone College, Saint Augustine's University, Shaw University, Virginia State University, Virginia Union University and Winston-Salem State University.
2. The Charlotte Factor
The first year the CIAA Tournament was held in Charlotte was 2006, and there's been no turning back since. It's presence here, particularly the centralized location of Uptown with the arena, convention center, hotels, restaurants, bars, and nightclubs – not to mention Charlotte being an easy drive or short flight from several major cities – has allowed the tournament's notoriety to skyrocket. While CIAA holds tournaments and championships for 16 sports, the basketball tournament is by far its most lucrative and well known, so much so that CIAA moved its headquarters from Hampton, Virginia to Charlotte in 2015.
3. Party Like It's 2099
What we call CIAA Week, this year February 20 to February 26, includes the five-day basketball tournament and six days of parties and other social events. While the CIAA is putting on more than a dozen official events, including the three-day Fan Fest at Charlotte Convention Center, step shows, a concert, town hall forum, and a few parties, nearly 200 unofficial events are going on this week, coordinated by independent party promoters and event planners. This is why Charlotte magazine organizes the party lists for you.
4. More on the Parties
Uptown Charlotte is party central for several days. The happy hour events and parties kick into high gear Wednesday. The number of parties happening Thursday night will feel like a Saturday night. And CIAA Weekend brings this phenomenon known as the day party. On Friday, Saturday, and Sunday, you can choose from dozens of parties taking place during the afternoon at popular bars and nightclubs, some of which are usually closed during this time of day. It's 3 p.m., you have a cocktail in your hand, the DJ is spinning, and the dance floor is packed – the day party experience is a must. Several days of parties also bring plenty of celebrities to town, who are paid to host or perform. Big names include DJ Jazzy Jeff, DMX, Migos, Mike Epps, and Morris Chestnut. You'll also spot a lot of proud alumni of CIAA schools throughout the week – it's like a big HBCU reunion.
5. Support the Games
You wouldn't be able to party like this if it wasn't for the CIAA Tournament, and there wouldn't be a tournament without the basketball games. The men's and women's teams from the 12 CIAA schools begin tournament play on Tuesday, February 21, continuing through the tournament championships Saturday, February 25. In all, 22 games will be played. In past years, the entire tournament was played at Spectrum Center (formerly known as Time Warner Cable Arena), but due to the abysmally low fan attendance of the first two days of the tournament in past years, this year the Tuesday and Wednesday games will be played at the smaller Bojangles' Coliseum. Thursday, Friday, and Saturday games, which typically draw larger attendance, will take place at Spectrum Center as usual. Purchase single-game tickets for as low as $10, or buy an all-sessions pass, which grants admission to every game, starting at $75.
Be sure to check out www.charlottemagazine.com/ciaa for your guide to CIAA Week 2017.